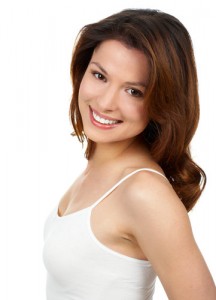 Waiting for your dental restorations to be complete can disrupt your daily life. You have to schedule multiple appoints because tooth preparation and restoration placement are done separately. And you have to be careful when chewing and brushing because temporary restorations are not as sturdy as permanent ones. But CEREC technology allows the dentists at Grinnell Street Dental to place dental crowns, inlays, and onlays in just one office visit.
What Are Inlays and Onlays?
While dental crowns are probably familiar restorations, you might not know what inlays and onlays are. Inlays and onlays are both conservative alternatives to fillings, meaning they leave more of the tooth structure intact. Both dental restorations can also strengthen the teeth, improving chewing force by up to 70 percent.
An inlay can repair damage within the cusps, or raised areas on the biting surfaces, of teeth and an onlay can repair damage on the biting surface of teeth, including one or multiple cusps.
How Does CEREC Work?
CEREC is an acronym that stands for Chairside Economical Restoration of Esthetic Ceramics. What that means is your restorations can be made while you wait. For traditional restorations, your dentist would have to take impressions of your teeth, place a temporary restoration, send those impressions to a dental lab, and then wait for the lab to send restorations before placing them. You would need to come in at least twice. (more…)