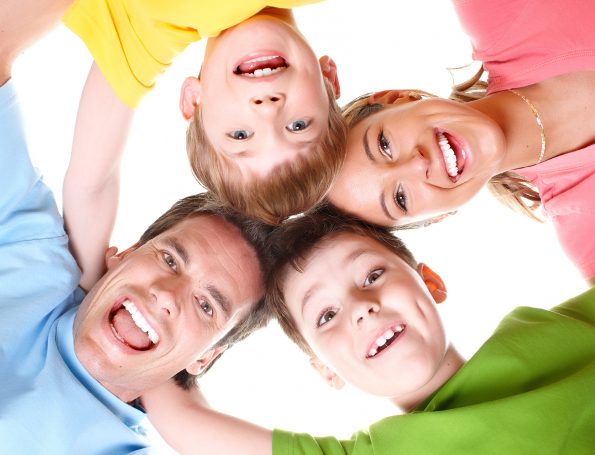 In-Office and At-Home Teeth-Whitening
Convenient ways to brighten your smile
Besides general dental visits, teeth-whitening is one of the most frequently recommended treatments. When stains appear on your teeth, they can often be the result of things like exposure to colorful foods and beverages over the years. Even when minor, stains can have a dramatic impact on your smile's appearance, but fortunately, we can effectively erase them with a custom-designed teeth-whitening treatment.
How does teeth-whitening work?
The most common stains that appear on teeth are known as extrinsic stains, meaning they develop on the surface of your tooth's semi-translucent enamel. Teeth-whitening is a topical treatment involving a safe but potent bleaching agent, which is designed to gently break up the staining deposits on your tooth enamel and brighten the tooth structure underneath it. Unlike over-the-counter (OTC) teeth-whitening products, professional treatment is designed for optimal stain removing results while preserving the health and integrity of your teeth's protective enamel layers.
What's the difference between in-office and at-home?
To help make improving your smile as comfortable as possible, we offer two forms of teeth-whitening designed to fit conveniently into your schedule. During in-office treatment, we'll carefully apply the bleaching gel to the surfaces of your teeth, then use a special light to stimulate it to break up and erase your teeth stains rapidly. Treatment can be completed in a single visit that usually lasts just over an hour. If you prefer, we can design a take-home kit consisting of custom trays that fit comfortably over your teeth and allow you to apply the gel to your teeth on your own at home. You can wear the trays and gel for one or two hours a day for about 10 days, and significantly brighten your smile by several shades.
Whiten your teeth your way
Stained teeth are a nuisance, but erasing stains with custom-designed teeth-whitening doesn't have to be. To learn more, or to schedule your consultation with us, call Grinnell Street Dental today at 307-672-7567. Located in Sheridan, WY, we also proudly serve the residents of Gillette, Billings, Miles City, and all surrounding communities.