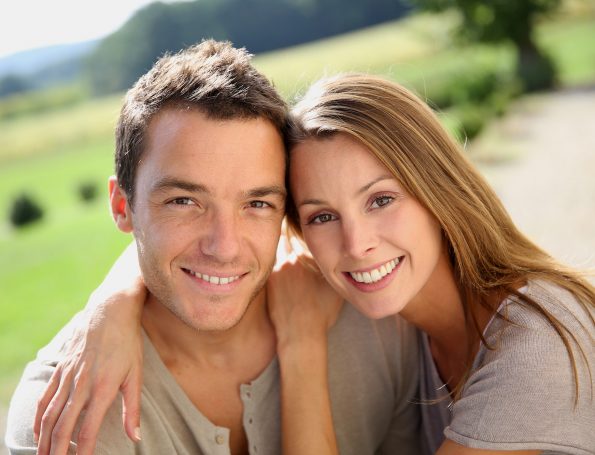 Replacement Teeth with Lifelike Roots
Biocompatible anchors for replacement teeth
Dental implants are small posts that are made from biocompatible titanium, which can be inserted into your jawbone to replace one or more lost teeth roots. After they're placed, your jawbone fuses to their titanium surfaces, holding them in place almost as securely as your healthy, natural teeth roots. Once your jawbone has healed, we can attach an appropriate prosthesis, such as a dental crown or bridge, to replace your lost tooth or teeth.
What are implanted replacement teeth?
Conventional dental bridges are the traditional way to replace a lost tooth, and are designed to stay secure with the help of one or more dental crowns bonded to nearby healthy teeth. By contrast, dental implants offer a more realistic and supportive foundation for your replacement teeth, and closely mimic the way your healthy, natural teeth are supported by their roots. If you've lost a single tooth, then we may recommend combining a dental implant post with a custom-designed dental crown. If you've lost multiple adjacent teeth, then we can design a bridge to rest on one or more dental implants for optimal support.
The benefits of dental implants
Dental implant posts offer several benefits compared to traditional tooth replacement options. For example, with dental implants you can enjoy:
A more stable and secure prosthesis
Greater comfort and convenience
No slipping or movement of your prosthesis
Restored stimulation in your jawbone
Reduced risks of further tooth loss
And much more
Rebuild more of your smile with dental implants
Dental implants are able to replace your lost teeth roots, and therefore, the important functions they serve in preserving the rest of your teeth and oral structures. To learn more, or to schedule your consultation with us, call Grinnell Street Dental today at 307-672-7567. Located in Sheridan, WY, we also proudly serve the residents of Gillette, Billings, Miles City, and all surrounding communities.