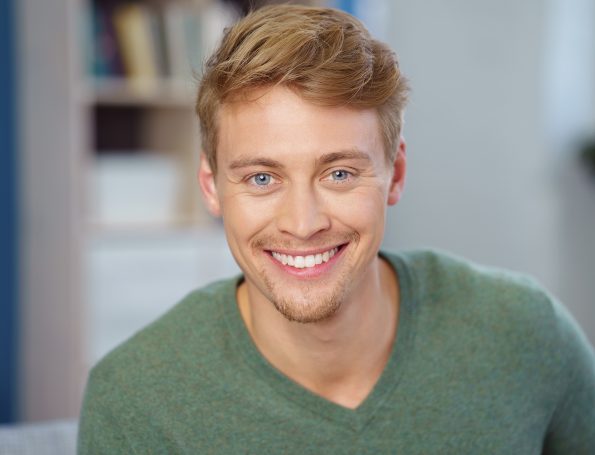 Laser Treatment for Cold Sores
Get rid of cold sores more comfortably
Cold sores are blisters that form in and around the mouth, and can affect nearly everyone at some point in their lives. At our office, we can help you find relief from the painful, itchy symptoms of a cold sore using advanced laser dentistry. If we detect a cold sore during your routine general dental appointments, or if you develop one between visits, then laser treatment may be your best option for treating it.
What are cold sores?
Cold sores develop as a result of the herpes simplex virus, and can be spread between partners or between parents and children who share utensils, hygiene products, or kiss. In addition to the uncomfortable blister that forms, you may also experience a fever, sore throat, and swollen lymph nodes. If given enough time, a cold sore will go away on its own, though the symptoms can be severe until it does. You may mitigate those symptoms and speed up the blister's healing with creams and medicative ointments, but laser treatment can offer significantly faster and more successful results.
How the laser treats them
A dental laser is specially calibrated to be used safely on soft oral tissues. If appropriate, we can utilize it to rapidly remove your cold sore, preventing it from erupting (if it hasn't already) or helping it heal much faster than more conventional treatments and medications. In addition, treating the cold sore with a laser can prevent or reduce the risks of a sore reappearing in the same spot in the future. Because the procedure is fast, comfortable, and minimally invasive, local anesthesia is usually not necessary.
Ask about laser treatment for cold sores
If you develop a cold sore, then we may be able to treat it effectively with the help of a specially calibrated laser. To learn more, or to schedule your consultation with us, call Grinnell Street Dental today at 307-672-7567. Located in Sheridan, WY, we also proudly serve the residents of Gillette, Billings, Miles City, and all surrounding communities.