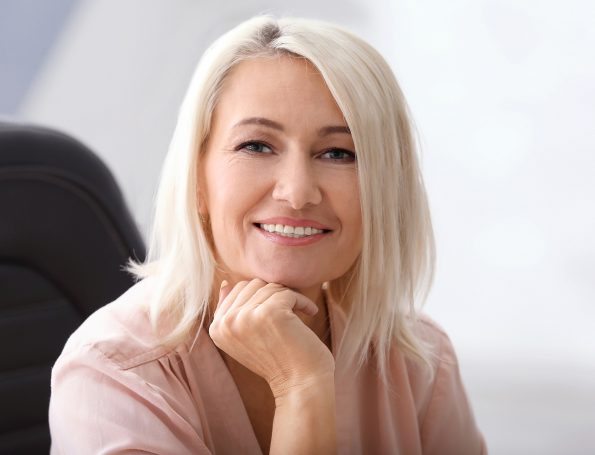 Same-Day Crowns and Dental Bridges
Restore your smile in just a single day
Dental crowns have long been a go-to solution for repairing teeth that have been damaged, or that need fortification because they've grown weak. Dental bridges are custom-designed prostheses designed to replace a tooth (or multiple adjacent teeth) to rebuild your smile after tooth loss. CEREC, which stands for chairside economic restoration of esthetic ceramics, is a computer-aided design and manufacturing (CAD/CAM) technology. It allows us to design and create your lifelike, porcelain restoration in just a single visit, rather than having to wait while a technician at an off-site laboratory crafts it.
When to choose a dental crown
A dental crown is a custom restoration that's designed to mimic the top portion of your tooth. The restoration is placed completely over your tooth and bonded permanently in place, and is often recommended for issues such as:
Cracked/fractured teeth
Broken teeth
Teeth that receive especially large fillings
Severe tooth blemishes, such as discoloration
Slightly misshapen teeth
And more
When to choose a dental bridge
When you lose a tooth, we may recommend replacing it with a porcelain dental bridge, which consists of a lifelike replacement tooth, or pontic, supported by one or a pair of dental crowns. A dental bridge restores your smile's appearance following tooth loss, and helps you regain the even balance that your bite needs to function properly. With the help of CEREC technology, you can receive your bridge and restore your smile faster and with highly lifelike results.
Restore your smile faster with CEREC
Using advanced CEREC technology, we can design and place your custom dental crown or bridge in just a single visit. To learn more, or to schedule your consultation with us, call Grinnell Street Dental today at 307-672-7567. Located in Sheridan, WY, we also proudly serve the residents of Gillette, Billings, Miles City, and all surrounding communities.