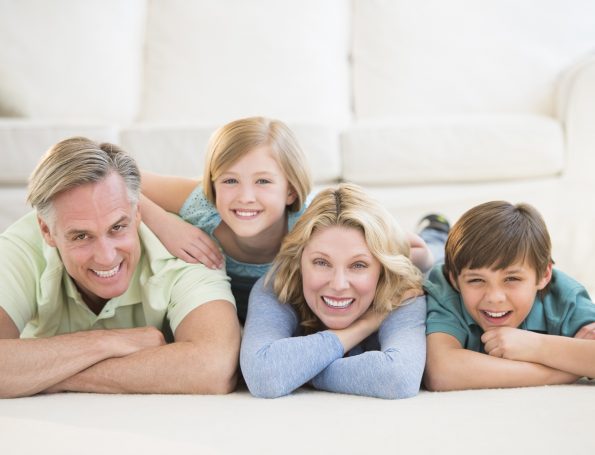 A Plan to Fully Reinvigorate Your Smile
Restore your smile's health and appearance
A full-mouth rehabilitation plan is a combination of treatments designed to address every issue you may have with your oral health, your smile's appearance, and your bite's overall function. Your treatment plan will be designed specifically to meet your needs and preferences, helping you regain your healthy, beautiful smile in a conservative and minimally invasive manner.
What's the point of full-mouth rehabilitation?
There are many different aspects to your oral health, and just as many concerns that may develop to complicate it. For example, if you have a chipped or fractured tooth, then the tooth itself will be compromised as well as your bite's balance. The imbalance can expose other teeth to excessive, uneven pressure, increasing their risks of becoming damaged, as well. Decayed, misaligned, or missing teeth can also have profound impacts for your smile and oral health. The point of your full-mouth rehabilitation plan will be to address such concerns and optimize all aspects of your oral health.
What will your rehabilitation plan include?
Before designing your full-mouth rehabilitation, we'll thoroughly examine your teeth, gums, jaw, and oral structures to precisely diagnose all of your concerns. Then, we'll consult with you to determine which treatment or combination of treatments would most successfully address them, such as:
Let us help you fully rehabilitate your smile
If your smile needs more than just a tooth filling or a dental crown to restore it, then we'll develop a conservative full-mouth rehabilitation plan to help you regain your good oral health. To learn more, or to schedule your consultation with us, call Grinnell Street Dental today at 307-672-7567. Located in Sheridan, WY, we also proudly serve the residents of Gillette, Billings, Miles City, and all surrounding communities.