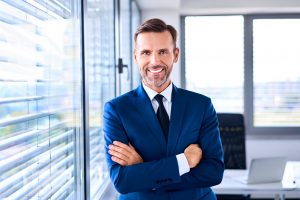 Wear and tear on teeth over time can be a big problem for people. The effects of continually biting and chewing, along with issues like persistent teeth grinding, can affect the shape and overall appearance of teeth in ways that make your smile seem uneven, or older. Even if your oral health is not affected in a meaningful way by these changes, the impact on your appearance can be worrying. At our Sheridan, WY dentist's office, we are able to help patients who have started to grow concerned about wear and tear. Through cosmetic dentistry, we are able to restore the appearance of teeth that have started to look worn or unhealthy. You may be surprised at just how much good one procedure can do, and by how little time it takes you to revitalize your smile!
A Misshapen Or Damaged Tooth Can Be A Big Problem For Your Smile
Just one tooth affected by wear and tear, or by a physical injury, can create real problems for your appearance. All it takes is one tooth that stands out to make you uncomfortable with the way you look because it can draw unwanted attention. It can also lead to problems because it can make your smile appear uneven. While many people who have problems with dental wear and tear are only experiencing superficial problems, it can be beneficial to have your dentist check on the health of your smile. If a tooth is in poor condition and no longer able to provide bite support, it can lead to oral health issues and TMJ disorder.
Cosmetic Work Can Be Completed In Less Time Than You Expect
Through the right cosmetic procedure, we can give you more confidence in your smile in a relatively short period. Treatment with porcelain veneers can be arranged to restore the appearance of teeth that look damaged or misshapen. A patient who chooses this treatment option can often have results after just two appointments! You can also make arrangements for a cosmetic bonding procedure. Instead of placing any restorations, your dentist will instead use a composite material to reshape and brighten problem teeth. Depending on how many teeth you are having work on, this can produce results in as little as one visit!
A Damaged Tooth May Need The Support Of A Dental Crown
You should feel confident that all of your teeth are healthy and strong enough to provide the appropriate bite support. If wear and tear has started to impact your dental function, we can make plans to care for problem teeth with dental crowns. Our practice uses CEREC technology to produce lifelike crowns, which means this work may be something we can address during a single appointment.
Your Sheridan, WY Dentist Can Restore A Worn Or Misshapen Tooth
At our Sheridan, WY dentist's office, patients who are concerned by dental wear and tear can talk with us about their treatment options. The right procedure can have a great effect on the way you look, and improve your confidence. For more information, contact Grinnell Street Dental in Sheridan, WY by calling 307-672-7567.