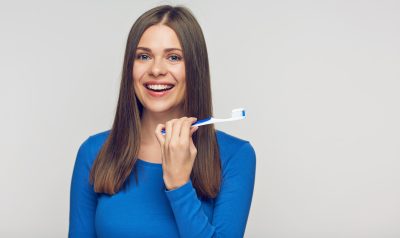 To keep up with your smile care routine, you should schedule appointments with your dentist on a semiannual basis. Unless you are told to follow something different, a checkup every six months will keep you informed about possible problems with your dental and periodontal health. Appointments also lead to protection because you receive thorough teeth cleanings that remove harmful agents from your smile. As important as these visits are, you should protect your smile by doing your part to maintain good oral health at home. Our Sheridan, WY dentist's office can always offer guidance if your routine has been less effective, just as we can step in and provide care when an active issue is present and calls for support.
The Importance Of Consistent Daily Care
How consistent are you when it comes to brushing and flossing your teeth? How careful are you to limit your overall consumption of sugary foods and drinks? There are many decisions you make throughout the day that can affect your smile. You should have a routine in place that includes two brushing sessions, and you should floss before bed to fight the accumulation of unhealthy microbes that can cause dental decay and gum disease.
Are You Doing A Good Job Brushing And Flossing?
A good brushing and flossing routine will keep your smile protected against tooth decay and gum disease. A consistent practice of cleaning your teeth will be important, but you also need to be thorough enough to clean areas that are difficult to reach. Move your brush in circular motions over every part of every tooth, and spend at least two minutes on the task to make sure you give every area enough attention. Be sure that you also only use ADA-accepted toothpaste that contains fluoride. When it comes to flossing, you should work the string in a vertical motion to remove bacteria in every part of the spaces between your teeth.
Combining Daily Care And Regular Dental Visits
With a combination of smart daily practices and routine dental visits, you can control your risks for gum disease and tooth decay. Unfortunately, cavities are a common problem, and they can even affect those who feel that they have a solid practice in place for protecting their smiles. If a problem is present, we can recognize it at an appointment and place a dental filling to resolve the matter. We can also help you address concerns with jaw pain, gum disease, and more through our regular preventive services.
Your Sheridan, WY Dentist Can Help You Protect Your Smile
At Grinnell Street Dental, we can help you take care of your smile and prevent potential issues with your oral health. By combining regular care with good daily habits, you can shrink your risk for problems that might require more involved restorative care. To learn more about how we can support your oral health, reach out to our dentist's office in Sheridan, WY by calling 307-672-7567.