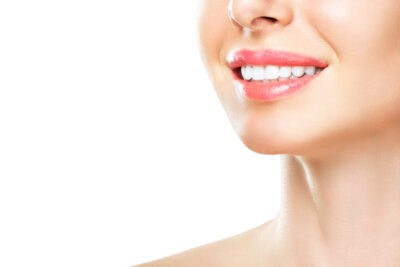 We offer a comprehensive array of treatments, and can use them to help smiles of all ages stay healthy and strong, and beautiful as well. But what if you have a smile in bad shape, with multiple concerns and even missing teeth? In these situations, your Sheridan, WY, dentist could offer a full mouth rehabilitation.
Starting Treatment with an Exam
We first need to gain an understanding about the state of your smile. An exam involves us taking a close look at your smile with digital x-rays and intraoral camera images. We use these to identify the factors behind your oral health issues, so we can plan treatments with precision and accuracy. We can also talk to you about the concerns you have regarding your smile's function and appearance. Taking these into account, we create a personalized full mouth rehabilitation to correct these concerns and offer an improved smile, often in as little as one to two visits.
Creating Your Treatment Plan
The treatment plan will combine general treatments, custom restorations, and even some cosmetic treatments to help address common concerns, which could include TMD and bruxism, tooth decay and infection, or damaged or misshapen teeth. We could also employ prosthetic dentistry or address one or more missing teeth as well. Your full mouth rehabilitation is tailored for your smile specifically, as every smile is unique and requires customized care. There is no one-size-fits-all option, and we want to secure the best option possible.
The Procedures We Incorporate
With a custom oral appliance, our team can help treat jaw joint disorders like TMD and bruxism, avoiding further damage by correcting bite balance. We could also use metal-free composite resin to place fillings for decay, or to reshape minor damage or other aesthetic issues with a bonding procedure. We can contour the teeth to boost balance, and use custom crowns to address severe issues with the health and shape of your teeth. If you have dental misalignment, our team can correct uneven teeth with clear Invisalign® aligners, or use custom bridges to address tooth loss with lifelike results. We also have dental implants to provide an option that looks and functions like natural teeth, so you enjoy a full smile again.
These are just a few examples of the procedures we can incorporate into your full mouth rehabilitation. If you have any questions about how we transform your smile and help you enjoy one that inspires confidence, then contact our team today to learn more.
Talk To Your Sheridan, WY Dentist About Full Mouth Rehabilitation
With an array of cosmetic, preventive, restorative, and prosthetic dentistry we can help your smile. To find out how we rebuild your smile, then reach out to Grinnell Street Dental in Sheridan, WY at 307-672-7567.