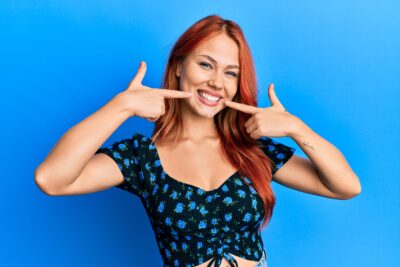 When you have several issues with the health, function, and even the appearance of your smile, then you may assume your oral health is too far gone. But our team can still offer a major transformation. In today's blog, your Sheridan, WY, dentist talks about the benefits of our full mouth rehabilitation.
Planning Your Treatment
First, we need to assess the state of your smile and understand the issues you want to see treated. In addition to talking to you about your smile, our team will take detailed digital images with digital x-rays and intraoral cameras, so we can identify the cause of your oral health issues and understand their severity. From there, we can create a personalized treatment plan that combines general, cosmetic, and restorative treatments to help return your smile to optimal health, function, and beauty. Every smile is unique, which is why every full mouth rehabilitation is unique as well.
Common Procedures
We address a wide array of common oral health concerns with our full mouth rehabilitation. For example, if you have an uneven or strained jaw that suffers from TMJ disorder or bruxism (teeth grinding), we can use an oral appliance to improve balance and ease joint strain. For cavities, we can offer lifelike and metal free dental fillings in one visit. A dental crown can address more severe decay or infection, and repair damaged or worn-down tooth structure too. We also have bridges to address minor tooth loss, and dental implants can also provide durable and long-lasting solutions for minor or severe cases of tooth loss. If you have misalignment, then we can strengthen smiles with clear Invisalign® aligners. We also have a full range of ceramic treatments to brighten teeth and address issues with shape and balance, or even with gaps between teeth.
Getting Started
If you're ready to tackle your oral health concerns and make major strides in your smile's appearance and function, then give us a call today so we can schedule a visit. We will talk to you in detail about your hopes for your smile and the concerns you want to see addressed. Then we will diagnose the sources of these concerns and off treatment. Some full mouth rehabilitation can be relatively minor and be completed in as little as two visits, while others may be a bit more extensive. Regardless, it is never too late for your smile to be transformed.
If you have any questions, then give us a call today.
Talk To Your Sheridan, WY Dentist About Full Mouth Rehabilitation
Our team is ready to help you obtain your best possible smile. To find out how we transform the health, function, and appearance of the smile, then reach out to Grinnell Street Dental in Sheridan, WY at 307-672-7567.