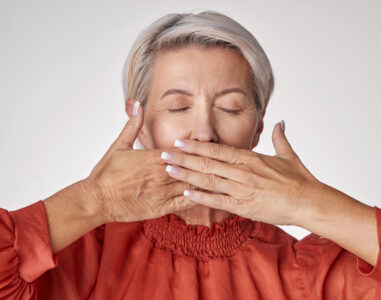 When you have multiple problems with your smile, including cosmetic and restorative issues, or even missing teeth, then you may assume your smile is beyond help. However, with a full mouth rehabilitation, we can offer a major transformation for your smile! In today's blog, your Sheridan, WY, dentist talks about our full mouth rehabilitation.
Seeking Smile Transformation
The first step is to talk to our team. Schedule a consultation so we can talk to you about your smile and your hopes for it. We will carefully examine your smile with digital x-rays and intraoral cameras, so we can assess the cause and extent of your concern with precision and accuracy. Even if you assume there is no hope for your smile, remember that our full mouth rehabilitation is designed to address these severe cases, bringing together cosmetic, restorative, and orthodontic treatments to transform the smile.
Creating a Treatment Plan
Every smile is unique, which is why we will offer a personalized treatment plan, one created specifically for you to address your cosmetic and oral health concerns. For some, this could take one to two visits, although others may need more extensive treatments, particularly if they have several missing teeth. Once you undergo a full mouth rehabilitation, we can help you manage your new smile with checkups and cleaning every six months, protecting your oral health from the issues that lead to damaged, decayed, or missing teeth prior.
Our Potential Procedures
If you have problems with the balance of your bite, or excessive strain on your jaw joints, then our team could offer TMJ treatment. Using an oral appliance custom-made for your smile, our team will address imbalance to prevent the painful symptoms of TMD and even bruxism (teeth grinding). If you have cavities, we can place fillings designed to blend with your tooth and halt decay. Placement only takes one visit! For more severe decay, or for infections or damage, we can custom-make crowns that look natural and last for years to come. If you have misalignment, we can offer a cosmetic orthodontic option with Invisalign®, correcting malocclusion with clear aligners.
For tooth loss, we could create bridges and secure them with dental implants, so you can enjoy a lifelike prosthetic. Dental implants can also address individual missing teeth, or even secure a full set of fixed dentures. If you have any questions about our full mouth rehabilitation, then contact our team today to learn more.
Talk To Your Sheridan, WY Dentist About Repairing Your Smile
Our team wants to help you rehabilitate your smile and offer major improvements. To find out how our offers a makeover for your smile, then reach out to Grinnell Street Dental in Sheridan, WY at 307-672-7567.