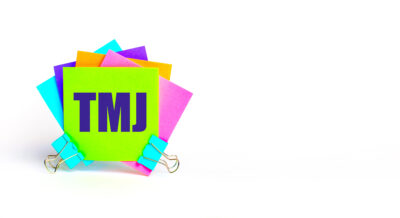 When your jaw sustains major strain, this could lead to a disorder known as TMJ disorder, or TMD. Without treatment, this could cause a host of uncomfortable symptoms. To bring relief in a noninvasive manner, your Sheridan, WY, dentist could create a custom and comfortable oral appliance.
The Causes and Symptoms of TMJ Disorder
Your temporomandibular joints connect your jaw and skull, and control the movements you need to eat and speak. Which means when these joints undergo excess strain and stress, you could develop a disorder like TMD. Lack of treatment could eventually lead to trouble fully opening and closing your mouth, as well as a host of uncomfortable symptoms. Common causes include missing teeth, misalignment, injury to the face or jaw, untreated bruxism (teeth grinding), and issues with the growth and development of your jaw or the eruption of the teeth.
Symptoms vary, but may include a popping or clicking sensation in your smile, headaches and migraines, jaw pain, and aches in the neck or face. If you encounter these, let us know right away.
Examining Your Smile and Easing Discomfort
With digital x-rays and intraoral cameras, we can offer a diagnosis with precision and accuracy, pinpointing the presence of TMJ disorder and assessing the severity. From there, we can choose the most appropriate treatment option to bring relief. In the meantime, you can ease discomfort by avoiding hard or chewy foods, cutting back on caffeine, and placing a warm washcloth to the side of the face to ease tension in the muscles and jaw.
Oral Appliance Therapy
Our team offers a comfortable and noninvasive solution for TMD. By gathering detailed digital images of your smile from multiple angles, we can create a custom-made and fitted oral appliance. Worn as you sleep, the device fits like a mouthguard and helps shift the jaw to ease tension and strain, so you avoid worsening symptoms. If you grind your teeth as well, this places a barrier between the upper and lower sets of teeth to prevent future grinding episodes and damage to your smile. We could also bring relief by addressing tooth loss with a prosthetic, using bonding or crowns to improve bite balance, and employing orthodontics to address major misalignment.
If you have any questions about how we can ensure a balanced and comfortable smile again with oral appliance therapy, then talk to our team about treating your TMJ disorder.
Talk To Your Sheridan, WY Dentist About Treating TMD
We want to help you enjoy a comfortable and healthy smile again, so you enjoy relief from the impact of untreated TMD. To find out how we can ease strain and correct biter imbalance, then reach out to Grinnell Street Dental in Sheridan, WY at 307-672-7567.