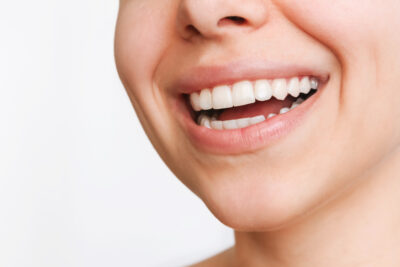 When a cavity forms in a tooth, this will grow in severity unless treated. To avoid an infection or an abscess, you need to seek treatment when you develop toothaches. In today's blog, your Sheridan, WY, dentist talks about creating and placing tooth-colored composite resin dental fillings.
Treating a Cavity
Tooth decay occurs when harmful oral bacteria contact the inner dentin. This happens when your outer enamel is compromised. Lack of proper brushing and flossing, combined with a diet high in sugar and starch, could leave particles of food and drink behind for bacteria to consume, a complication that creates plaque buildup and erodes the enamel. Likewise, an injury to the tooth that cracks or chips the enamel, or damage from teeth grinding, could leave a tooth vulnerable to a cavity. When tooth decay forms, you need treatment to prevent the onset of an infection, or to avoid the risk of a lost tooth!
Warning Signs
How do you know if you need treatment? If you attend six-month checkup and cleaning visits, then we will be able to identify the presence of tooth decay in the earliest stages of demineralization, before you experience pain. Otherwise, you may not know you need to see us until your tooth begins to feel sensitive and ache. When this occurs, you should see us right away as the decay is likely in a more advanced state and the risk of infection or abscess is much higher.
Dental Fillings
The procedure starts with a diagnosis, in which we examine your tooth to find the decay and to assess the cause and strength. We then decide if a filling is necessary. If so, we will need to numb the tooth to keep you comfortable as we remove all decay from the tooth and clean it thoroughly. Now the tooth is ready to receive the filling material. Instead of metal, we use an option that is strong, lifelike, and safe for all ages. Composite resin is a unique blend of glass-like and acrylic particles, and can be shaded to blend with the tooth structure seamlessly. We apply this in several layers and as it cures underneath a light, we will shape the tooth and mold it. The last step is to polish the tooth for a brighter appearance. In one visit, we can offer relief!
If you have any questions about how we treat issues like cavities, then contact our team today to learn more. We're ready to treat your cavities!
Talk To Your Sheridan, WY Dentist About Cavity Treatment
Our team is eager to help address a cavity and prevent complications. To find out how our team addresses cavities in one visit, then reach out to Grinnell Street Dental in Sheridan, WY at 307-672-7567.