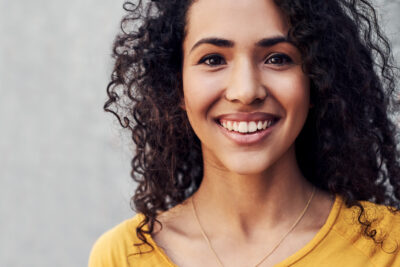 After a cavity forms, you will need to see your dentist for treatment that involves the placement of a restoration. Promptly identifying and addressing the problem limits how much harm it can do, but the loss of enamel is permanent, which is why an added form of support is provided. At our Sheridan, WY dentist's office, we can provide that support with a metal-free filling. This kind of restoration actually matches your enamel in order to blend in and avoid changing the way you look. It also provides the kind of enduring support that keeps you safe from a new infection while also letting you bite and chew without difficulty.
What Makes The Placement Of A Filling Necessary During A Cavity Treatment?
Problems with dental decay are minimized when cavities are caught early in their formation. Unfortunately, the development of a cavity does mean your tooth will experience permanent damage. In addition to making sure the effect on your tooth is limited, timely detection and treatment can also make your restorative work easier to enjoy. This is because we can provide care with a dental filling that is made with a composite resin substance. The material naturally bonds to your tooth, and it offers lasting functional support without affecting how you look.
Our Choice To Use A Metal-Free Restoration To Protect Your Tooth
Using a dental filling that is metal-free means we can provide protection that does not make a change to how you look. The material that we use can be tinted to match the color of your enamel, which means it can blend in without difficulty and avoid the notice of others. It can also support you so that you do not have to change the way you bite and chew to protect yourself. Preventing that change is better for surrounding teeth, as you avoid overusing them, and it keeps you from raising your risk for TMJ disorder.
We Can Also Offer Discreet Cavity Care With A Crown!
In the event that your cavity does more damage than a filling can responsibly be used to treat, how will your care proceed? This is a situation that calls for the placement of a crown. With our in-office technology, we can have a dental crown that mimics your tooth ready in as little as one visit, so you can feel comfortable with your appearance, enjoy the right bite support, and receive care in a short time!
Talk To Your Sheridan, WY Dentist About Treatment With A Metal-Free Filling
Through the treatment of your tooth with a metal-free dental filling, we can make care more comfortable for you by ensuring your smile is maintained. If you would like to find out more, reach out to Grinnell Street Dental in Sheridan, WY at 307-672-7567.