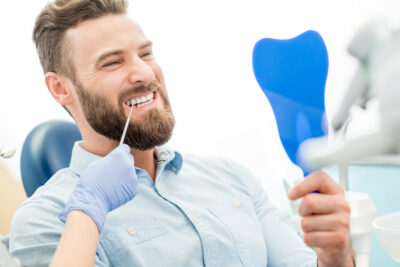 How long will it take for you to recover from a cavity? When decay becomes a problem, the damage to your enamel will be permanent, which means you will not simply wait for it to grow back on its own. The good news is that the appropriate restorative dental work will provide protection with a restoration that offers cosmetic and functional support. With a lifelike dental filling, our Sheridan, WY dentist's office can ensure your tooth is fully protected in just one appointment! These restorations are made with a material that closely matches your enamel, so it will be able to offer cosmetic support as well as oral health benefits.
Can You Really Depend On A Dental Filling To Keep Your Tooth Safe?
Your dentist will closely evaluate your tooth to see what kind of support it requires. Not every person who comes in for restorative dentistry can receive a filling; in some cases, decay has simply done too much damage to make this approach to care possible. However, many people who come in for cavity treatment will be able to receive this kind of restoration. We can help you understand both the impact a cavity has on your cavity and the options available to you for care, which can make moving forward with services easier.
Placing Your Lifelike Filling
Dental fillings made from composite resin are able to adhere to your enamel and match its appearance. The material is applied after decayed tissues are carefully and fully removed to stop the further spread of damage. After its application, the resin substance hardens and bonds to your surrounding enamel. That process ensures that the restoration will remain in place and continue to provide support so that you can bite and chew without difficulty, and so that you can avoid issues with a new infection.
We Can Also Protect Your Vulnerable Tooth If It Needs Additional Support
If you need more than just a dental filling to protect your tooth, what should you expect from care? A lifelike dental crown is also an option for you. A larger cavity can require this kind of protection. The restoration will surround the tooth structure above your gumline. In doing so, it provides the kind of support that lets you bite and chew without worry. We have technology in our office that lets us produce crowns on-site, which means we can have your treatment completed in a surprisingly short time!
Talk To Your Sheridan, WY Dentist About Treatment With A Lifelike Filling
Through treatment with a custom dental filling, we can provide cavity care that preserves your smile and also fully protects your tooth. If you would like to find out more, please reach out to Grinnell Street Dental in Sheridan, WY at 307-672-7567.