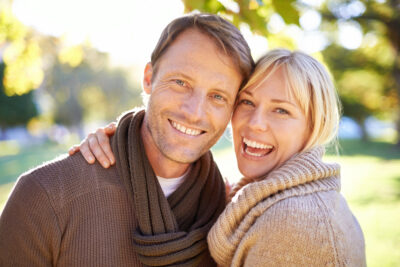 The impact of poor oral health can be felt in several ways. In addition to experiencing frustrating bite limitations and discomfort, you can grow embarrassed by the way you look when you smile. The right approach to restorative dentistry can take on all of these different worries. For patients who are concerned because they have several problems with teeth that require attention, our Sheridan, WY dentist's office can recommend a full-mouth rehabilitation plan. This lets us fully assess your needs before laying out a plan for services that will help you regain your ability to bite and smile with confidence, as well as support to improve your overall health.
We Can Make Plans To Restore Multiple Teeth Easier To Follow
The suggestion that you take on several oral health issues at one time can feel intimidating. With that said, letting problems remain unaddressed means leaving your smile in poor shape, which can lead to worse problems as time passes. The longer it takes you to seek help for your smile, the more likely you are to have complications with existing issues as well as new concerns to be treated. Offering full-mouth rehabilitation plans that are tailored for individual patients helps us make the path to fully restored teeth easier!
Planning Restorative Work For Teeth That Are Affected By Decay Or Damage
A review of your smile will tell us what kind of support you require. For teeth impacted by dental decay, we can respond with the placement of dental fillings or dental crowns as needed. Fillings are more conservative in nature because they limit changes to tooth structure, while crowns offer more overall support for teeth in need of extra coverage. For teeth that are damaged through wear and tear or trauma, we can look into whether cosmetic dentistry or crowns might be needed.
Your Options For Prosthetic Care
In the event that you have teeth that are lost or in need of replacement, we can offer prosthetic services. Those services include both work with dental bridges, which are permanently placed without surgery, and plans to restore dental implants that are set in place to hold permanent restorations. These prosthodontic appliances can offer functional support needed to preserve your bite function while also effectively restoring how you look whenever you smile and speak.
Talk To Your Sheridan, WY Dentist About Fully Restoring Your Smile!
Through the effective restoration of your smile during a full-mouth rehabilitation plan, we can give you back confidence in your appearance while we also tend to your health needs. If you would like to find out more about our commitment to helping patients resolve their oral health problems, reach out to Grinnell Street Dental in Sheridan, WY at 307-672-7567.