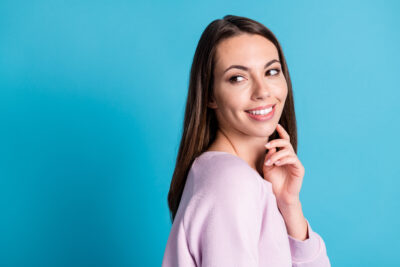 There are different reasons why people try to hide their teeth when they smile, but there are also different services that target flaws and lead to fantastic cosmetic improvements. At our Sheridan, WY dentist's office, we can offer tooth bonding services to patients who have concerns about how they look. There are many issues we can take on with this one service. In addition to treating problems with minor chips and cracks, we can reshape teeth that are misshapen or the wrong size, and we can even take on worries about discoloration that stems from internal issues and not external stains.
1. Your Smile Can Boast A More Symmetrical Appearance
Generally speaking, any tooth that looks out of place will take away from your smile symmetry. That feature is an important one for your overall appearance, and missing out because of a relatively minor issue can be frustrating. Fortunately, the right approach to cosmetic dentistry helps with this. A bonding procedure can produce the right fix in as little as one visit, and it can do so while minimizing the amount of work that must be done to modify how your tooth looks.
2. You Can Fix Issues With Intrinsic Discoloration
Discolored teeth are often affected by external stains, which is why enamel whitening treatments are recommended. If you have a tooth that looks out of place because it is duller than its neighbors or has a discolored look, it could be due to intrinsic discoloration. For this kind of problem, we can offer tooth bonding work to brighten your smile. We should note that more advanced cases can actually require the placement of a restoration like a dental crown.
3. Minor Chips And Cracks Can Be Addressed Without Permanent Restorations
Through the restoration of minor chips and cracks in teeth, we can hide embarrassing damage, restore confidence in your bite, and generally make you happier with how you look. We can do this without placing any permanent restorations, which means we make your care more conservative, by pursuing tooth bonding treatment. The application of a composite resin material at the site of the injury can effectively keep it hidden while letting you maintain a natural look and more of your tooth structure.
Talk To Your Sheridan, WY Dentist About Tooth Bonding Treatment!
Through tooth bonding services, there are many exciting changes that we can make to the way patients look whenever they smile and speak. If you have questions or concerns about this service, or if there is any other that interests you, we are happy to help! You can find out more about our practice and the services we provide when you reach out to Grinnell Street Dental in Sheridan, WY at 307-672-7567.