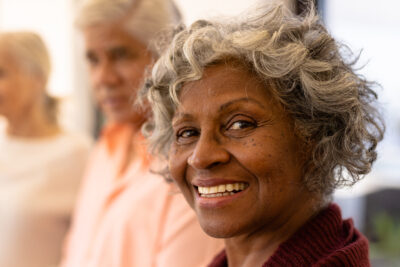 Your smile depends on your complete set of teeth. When just one is absent, it can disrupt your appearance in ways that embarrass and frustrate you. What you should know is that tooth loss is not just a cosmetic issue, as it also creates problems for your well-being. A single gap is enough to both raise your risk for the loss of more teeth and the onset of problems with poor or limited bite movement. Through implant dentistry, you can enjoy improvements in your health as well as your smile! Our Sheridan, WY dentist's office can talk with you about how this approach to care can provide a restoration that is secure enough to absorb bite pressure and also provide stability for neighboring teeth. Of course, because you can receive a lifelike restoration, it is also effective at resolving concerns that you have about your appearance!
Tooth Loss Can Impact Your Smile In Ways That Grow Worse Over Time
There are problems linked to tooth loss that should not be taken lightly. A visible gap can certainly impact how you look. The problem also creates issues by making neighboring teeth more likely to be lost, as well as by robbing your jawbone of important stimulation that helps preserve its density and health. These issues, along with the problems your absence can cause for your bite, should not be taken lightly. Unfortunately, they can grow more serious over time!
Recognizing The Positive Effects Of Implant Dentistry
Implant dentistry makes it possible for us to secure restorations to your jawbone for remarkable stability and support. The implant itself is set directly in the root; as you heal, the jawbone tissues will actually bond to the titanium material. Once you have recovered fully, you can return to our practice to have a prosthetic tooth put in place. That restoration can match your healthy enamel so that it does not draw unwanted attention, and it will also provide enough functional support to let you preserve your natural bite function.
When Tooth Loss Is Only Part Of Your Oral Health Concerns
Those who delay care to restore their incomplete smile can develop new problems due to problems with an awkward or uneven bite function. Others may find during an evaluation that they have teeth in need of restorative work as well as gaps that need to be restored. To make plans to fully restore your smile easier to arrange, we can make plans to begin a full-mouth rehabilitation, which lays out your needs and makes it easier to respond to all of your concerns.
Talk To Your Sheridan, WY Dentist About Implant Dentistry!
To find out more about implant dentistry and its benefits, reach out to Grinnell Street Dental in Sheridan, WY at 307-672-7567.