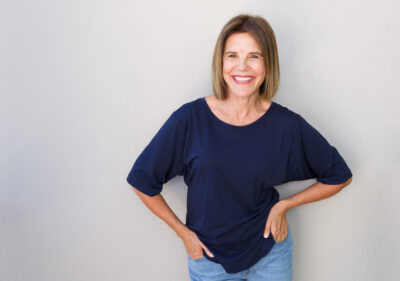 There are different solutions our Sheridan, WY dentist's office can provide when patients face problems with their smile. Our options for care include services that resolve issues with teeth that are no longer present. Tooth loss creates trouble for your appearance as well as your dental health and bite function. With the aid of a dental implant, we can permanently secure a restoration so that it remains in position and continues to provide support for you. This can offer a solution that provides comfort in the long term and also offers support so that you can stabilize neighboring teeth and defend your jawbone against deterioration.
What Can You Gain From Implant Dentistry?
What will the transition from an incomplete smile to one with an implant-held appliance offer you? By committing to treatment to replace a missing tooth, you can enjoy better bite support; the restoration itself can absorb bite pressure, and you can also count on neighboring teeth to stay secure thanks to the presence of the implant and artificial tooth. Another advantage is that the implant will stimulate the jawbone so that it stays healthy and avoids deterioration.
Making Plans To Restore Your Incomplete Smile
Implant dentistry offers support for an artificial tooth that imitates the kind of stability that natural teeth enjoy from their roots. The implant actually occupies space in your jawbone that previously held roots in position. The placement procedure involves careful oral surgery. After this is complete, you will go through a recovery period before you are ready to have the replacement tooth set in position. When you are ready, you can come to our office to have a custom crown set in position.
Discussing An Alternative To Treatment With A Dental Implant
Not everyone who wants to replace their incomplete smile has to choose implant dentistry. If you are not a good candidate for surgery or have concerns about it, we can discuss the advantages to using a dental bridge. A bridge is permanently set without the need for an implant or oral surgery. It is instead secured thanks to a pair of dental crowns that cap teeth at either side of your absence. Because we can custom-make this restoration to match natural teeth, you can feel better about how you look when you smile. You can also appreciate the bite support that your crown offers.
Talk To Your Sheridan, WY Dentist About Implant Dentistry
Through implant dentistry, we are able to make significant improvements to your appearance, dental function, and health after tooth loss. We are excited to help patients regain their complete smiles this way as well as through work with dental bridges. If you would like to find out more, contact Grinnell Street Dental in Sheridan, WY at 307-672-7567.