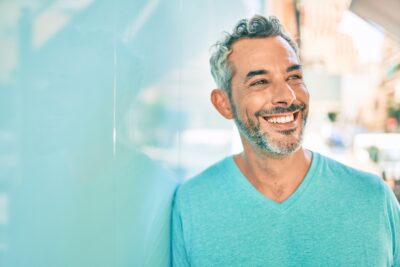 When more than one dental procedure stands between a patient and their fully restored smile, treatment can start to feel intimidating. Having a plan for care, one that you and your dentist work on together, can make approaching your care easier to begin. At our Sheridan, WY dentist's office, we are ready to help you make the right plans to fully restore your smile. A full-mouth rehabilitation plan can include cosmetic and restorative services along with work to improve your jaw health and movement. The sooner you start care, the sooner you can reach the point where you are showing off a more confident smile and enjoying better health!
Are You In Need Of Treatment For Several Smile Issues?
Several oral health issues can affect a person at one time. Sometimes, that simply means that they have several cavities that need to be treated. At other times, it can be necessary to arrange different services in order to fully resolve issues with your appearance and health. Our practice provides different approaches to care that can take on different matters related to your well-being. Along with work to restore teeth that are unhealthy due to decay or damage, we can discuss cosmetic services, work to improve your jaw function, and even care to fix problems with your smile alignment!
Preparing Your Personalized Full-Mouth Rehabilitation Plan
What procedures are included in a full-mouth rehabilitation plan? This will actually vary for patients, as these plans are personalized around their different needs. During your initial review, we will look out for any problems that currently hold you back from your ideal oral health and appearance. From there, we can make arrangements to review what you need in terms of different treatments; as we plan out care, we can work with you and see to it that you are comfortable with the services and schedule. By coordinating with you, we can see to it that these plans are easier to complete.
Taking Care Of Your Smile After Having Your Rehabilitation Plan Completed
What will you need to do for your smile after your full-mouth rehabilitation has been completed? Whether a person has never had restorative work done on their smile or many procedures over the years, preventive care is important. A combination of good daily behaviors that keep bacteria off your teeth and reviews from your dentist will help you stay safe against future threats and enjoy prompt support when new issues arise.
Talk To Your Sheridan, WY Dentist About Planning Multiple Dental Procedures To Fully Care For Your Smile
For more information on what we can do in the course of your full-mouth rehabilitation plan, reach out to Grinnell Street Dental in Sheridan, WY at 307-672-7567.