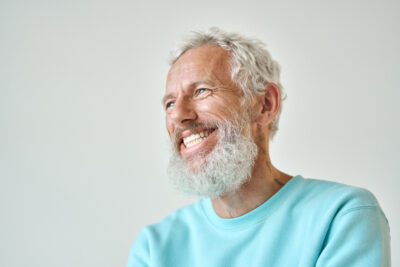 What should matter to you when it comes to a dental prosthetic? Can you expect to receive a restoration that will preserve your smile, feel comfort, and offer bite support? With a dental bridge, you can see many advantages to having your full smile restored. Our Sheridan, WY dentist's office can meet with you to discuss the positive role that this kind of restoration can play in your life. Its placement is permanent, but it will not require oral surgery, which means you can find the process of closing your smile gap surprisingly comfortable.
You Can Replace A Lost Tooth With A Secure And Lifelike Restoration
Tooth loss is a serious problem, one that can create concerns about your appearance, health, and bite function, but it is also one that can be effectively taken on with the right treatment. In fact, you can find that you can have a durable and lifelike restoration secured permanently without the need for oral surgery. A dental bridge is an appliance that is custom-made to close a gap left by one or several adjacent missing teeth. They use a pair of dental crowns to remain secure, making the process of receiving a permanent prosthetic easier than you anticipate.
Receiving Your Custom Dental Bridge
A custom dental bridge can be made for you to fit your smile and provide important functional support. Care is taken to provide one that is the right shape and size to fit naturally. We can also make sure it is a good cosmetic match, so you will not have to worry about drawing undesired attention. A pair or crowns on the bridge will cap teeth that surround a gap, leading to the permanent restoration of your smile with an appliance that can remain in position even as you put pressure on it when you bite and chew.
We Can Also Provide Treatment With A Restoration Secured With A Dental Implant
We are happy to work with patients who want to make sure that they have the right experience with prosthetic dentistry. One alternative to a dental bridge is to have a restoration secured to a dental implant. Implant placement does require oral surgery, but the benefits of having one include more stability for neighboring teeth roots and protection for your jawbone health.
Talk To Your Sheridan, WY Dentist About Receiving A Dental Bridge
By taking action and seeking help with tooth loss, you can regain your complete smile, find it easier to bite and chew, and improve your oral health. If you have questions about what a dental bridge can do for you, or if you want to know more about any other service that our practice can provide, reach out to Grinnell Street Dental in Sheridan, WY at 307-672-7567.