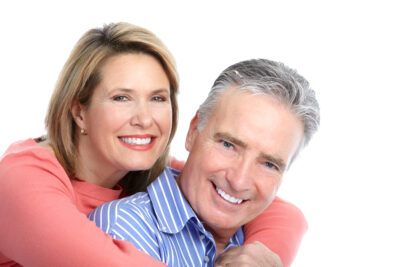 There are a number of reasons why you should make prosthetic dental work a priority when you have lost a tooth. Thanks to the option of receiving a dental bridge, you can have a gap restored with an appliance that is permanently placed while avoiding the need for oral surgery. At our Sheridan, WY dentist's office, we are ready to supply a personalized dental bridge that will close the empty space in your smile and give you a renewed feeling of confidence in how you look. This is not your only option for prosthetic treatment—for those who are interested, we can offer implant dentistry, a solution that can permanently hold a restoration without the need to modify neighboring teeth.
The Importance Of Taking On The Problem Of Tooth Loss
Your experience with tooth loss can be a difficult one, and it can actually grow more frustrating over time. Losing a tooth leaves you with less confidence in your smile, and it can interfere with your bite function. Another worry is that the teeth at either side of your gap will loosen, which means more losses occur. These changes can negatively impact your ability to maintain your natural jaw function, which raises your risk for TMJ disorder, a problem with jaw movement that causes discomfort. The good news is that the right restoration can actually help you enjoy a secure and natural bite function, and it can also offer a lifelike appearance!
Restoring Your Complete Smile With A Bridge
Dental bridges rely on a pair of crowns to stay secure. They cap the teeth at either side of your empty space in order to keep your restoration in place. The appliance is custom-made to properly fill the gap in your smile, with care taken to make it look natural and fit properly. Once it is in position, you can feel better about your smile, and you can feel happier with your ability to bite and chew while not feeling undue discomfort.
Using Dental Implants To Support Prosthetic Appliances
Implant dentistry offers another solution for tooth loss, one that does not require you to have crowns cap healthy teeth. Instead, you will receive a dental implant which is set directly in your jaw. After the placement procedure, you will wait to let your jaw heal—as you recover, the bone will fuse with the biocompatible titanium implant. At your follow-up visit, you receive a custom prosthetic appliance that gives you back confidence in the way you look as well as your dental health!
Talk To Your Sheridan, WY Dentist About Dental Work With A Bridge!
Dental bridges can offer welcome smile improvements and positive changes in your oral health. If you want to find out more about how the right prosthetic treatment can help you, contact Grinnell Street Dental in Sheridan, WY at 307-672-7567.