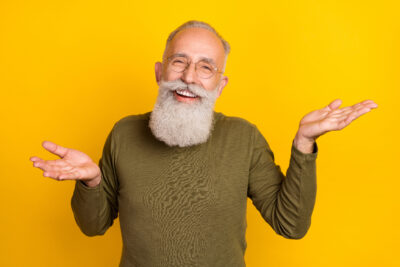 It can be difficult to smile with confidence after losing a tooth. It can also prove harder than you anticipate to enjoy certain foods, as your ability to chew can be compromised. Working around a gap in your smile can help, but you can still find yourself dealing with heightened jaw pain due to those adjustments. At our Sheridan, WY dentist's office, we can provide solutions to tooth loss that help restore your smile along with your bite function. One of the treatments available to you will call for the placement of a dental bridge. Through the placement of this restoration, we can give you back the ability to bite, chew, and smile with confidence!
The Importance Of Stability From A Dental Prosthetic
A permanent prosthetic can give you back your confidence in your smile, but you may worry that it has less to offer when it comes to your dental health and function. If the restoration is not as secure as it should be, it can have less benefit when it comes to your ability to bite and chew. That means you can still find yourself relying on awkward jaw movements that raise your risk for TMJ disorder! Our practice can offer different approaches to restoring incomplete smiles. One approach calls for the placement of a dental bridge. Because this restoration is set in place with a pair of dental crowns, it can offer a remarkable hold while removing the need for oral surgery!
Securing A Durable And Lifelike Dental Bridge
A custom dental bridge that is made for your smile will be carefully designed so that it stays secure and looks natural when in place. The restoration features a pair of dental crowns, which cap the teeth at either side of the gap that is being closed. With their placement, we are able to keep a restoration firm enough to hold up even as you bite and chew through different foods. That stability can also ensure that you feel comfortable throughout the day and will not need to worry over a loose appliance.
We Can Also Restore Incomplete Smiles With Implant-Held Restorations
Implant dentistry provides another way for us to permanently secure restorations. An implant is set directly in your jawbone. Through this placement, we are able to hold a restoration without modifying neighboring teeth. While this procedure does call for oral surgery to make sure your implant is properly set, it will help you stabilize neighboring teeth by giving their roots more support, and it can help you prevent jawbone deterioration!
Talk To Your Sheridan, WY Dentist About Treatment With A Dental Bridge
Through the placement of a dental bridge, we are able to restore your smile and preserve your dental function! If you would like to find out more, please reach out to Grinnell Street Dental in Sheridan, WY at 307-672-7567.