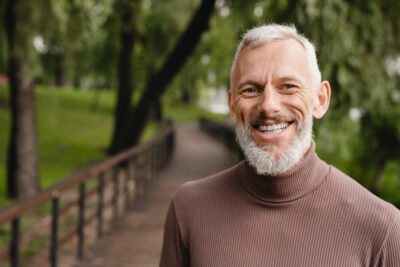 If you lose a tooth, you can lose confidence in your smile and oral health as well as the ability to apply bite pressure in a comfortable and natural manner. Through the right approach to prosthetic dental work, you can address all of these issues. Our Sheridan, WY dentist's office is actually prepared to help you close your smile gap without the need for oral surgery; a dental bridge can be permanently placed thanks to a pair of dental crowns that cap your teeth. With this approach, we provide a custom-made, stable restoration, one that is stable enough to let you put pressure on it when you bite and chew.
Can You Really Count On A Permanent Prosthetic To Remain Secure?
A prosthetic that is permanently set in place can be easy to adjust to, making your experience with restoring your incomplete smile a better one. What you may worry about is just how stable your restoration really is. Can you put pressure on it when you bite and chew, or will you still need to make adjustments to your natural dental function? A dental bridge is stable enough to offer meaningful stability. The pair of dental crowns are secured over teeth so that the entire appliance is held firm.
Receiving Your Custom Bridge
Your custom dental bridge will be customized to ensure that it fits properly and boasts the right look. After your bridge is prepared for you and we confirm it will fit securely, we can cap teeth with your dental crowns to put your appliance in position. This work provides you with the means to restore your smile, making you appear younger, healthier, and generally more attractive, and it can give you important bite support. Better bite support reduces your risk for problems with TMJ disorder, and it can stop you from creating excess wear and tear on your remaining teeth.
We Can Also Talk To You About Implant Dentistry
Through implant dentistry, we are able to restore an incomplete smile while taking on certain oral health issues related to tooth loss that can affect someone over time. One concern is that the loss of teeth means the loss of jawbone stimulation, something that can lead to a gradual loss of bone density. If this is not addressed, it can negatively affect your appearance as well as your well-being. Implant-held appliances also remove the need to modify healthy teeth for the sake of securing a restoration.
Talk To Your Sheridan, WY Dentist About Receiving A Dental Bridge
Through the placement of a dental bridge, we can give you back your complete smile and improve your ability to bite and chew. If you would like to learn more or set up an appointment to discuss treatment, please reach out to Grinnell Street Dental in Sheridan, WY at 307-672-7567.