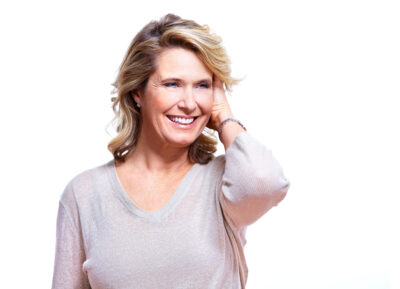 You may have a hard time thinking of another dental problem that is as conspicuous and frustrating as tooth loss. The absence of just one tooth is enough to take away your ability to bite and chew in a way that feels natural. You can also struggle because you are not able to maintain a smile that gives you confidence. Unfortunately, you can experience worsening issues over time, as those forced changes in your dental function can lead to more wear and tear on remaining teeth and even the onset of TMJ disorder! Your Sheridan, WY dentist's office can help you with this problem. By placing a dental bridge, we can give you a lasting solution to your problem, one that will not require oral surgery.
A Dental Bridge Can Help You Gain Back Your Complete Smile
With a custom dental bridge, we can have that gap in your smile permanently closed, as we can fill the space with a lifelike prosthetic appliance. It is kept in place thanks to a pair of dental crowns, which we will affix over neighboring teeth. This restoration is effectively able to give you back your natural, complete smile. It can also offer meaningful oral health benefits. This is because it can offer enough stability to let you bite and chew with it, which can help you evenly distribute the friction among teeth and reduce awkward jaw movements that can lead to TMJ disorder.
Placing A Personalized Restoration
With your personalized prosthetic restoration in place, we can help you enjoy renewed confidence in your smile and oral health. A custom dental bridge will be made based on a review of your teeth. By providing personalized care, we can make sure that your restoration feels secure and looks natural. The appliance you receive will be set in position after we confirm that the crowns and the overall prosthetic provide the right fit. Because we simply restore the crowns and do not need to provide oral surgery, this can be a less involved approach to treatment, one that can help those who are poor candidates for implant dentistry. With that said, those who are good candidates for the placement and restoration of an implant can see different upsides to this approach, as it can address problems created by the loss of a tooth's roots as well as the portion of the structure above the gumline.
Talk To Your Sheridan, WY Dentist About Receiving A Custom Bridge
With a custom dental bridge, we can see to it that your smile is fully restored once again, and we can make sure that you have a more secure and confident bite function. If you would like to learn more about our practice and how we can help you with tooth loss and other matters, please reach out to Grinnell Street Dental in Sheridan, WY at 307-672-7567.