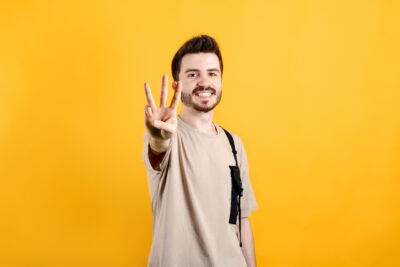 What kind of experience will you have at the dentist's office when you need treatment for an injury or severe cavity? More significant problems with teeth ultimately require more protection. This is to address the greater loss of enamel due to physical harm or decay. At our Sheridan, WY dentist's office, we can actually provide long-term protection and smile-friendly results with a dental crown that is ready in just one appointment! We can do this because we provide care with CEREC dental crowns, restorations that we can make on-site. Because we have everything necessary to produce the restoration in one visit, we can care for you in less time than it will take for you to have a crown placed at another office.
1. Your Crown Is Custom-Made At Our Practice
Dental crowns that other practices place often need to be made at third party labs. This extends the time it will take you to complete your dental work, as you will have to wait for this lab to produce and send your restoration. There can be further delays if your dentist finds that it is not the shape and size needed to properly protect your tooth! Because we use CEREC technology to produce these restorations on-site, we can have your tooth protected after just one appointment.
2. CEREC Crowns Can Match The Look Of Healthy Enamel
The crowns we produce at our office are made with a ceramic material that is able to imitate the look of healthy dental enamel. Even if you need work done on one of your front teeth, you will not have to worry about the impact that treatment has on your smile. As a result, you can feel less concerned about care, and you can even look forward to cosmetic improvements if your tooth had been a poor fit for your smile before treatment.
3. A Same-Day Crown Can Provide Important Functional Support
While the restorations we provide at our office offer greater convenience, they can still provide the kind of long-term support you should expect from a custom crown. This is important for preserving your bite function, which helps you evenly distribute bite pressure and also supports healthy jaw movement. The inability to maintain a natural and comfortable bite can lead to problems with TMJ disorder due to poor alignment and movement.
Talk To Your Sheridan, WY Dentist About Receiving A CEREC Crown
Through the placement of a CEREC crown, our practice can take care of you when you have a problem with a tooth's health and condition. We can make sure that your results are ready in less time than other practices require, and we can also see to it that you have the kind of dependable support that preserves your bite function and offers long-term protection for your tooth! For more information on how we can help you, please reach out to Grinnell Street Dental in Sheridan, WY at 307-672-7567.