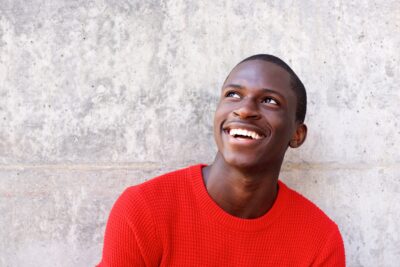 If you have an issue with your smile that makes it look uneven, it can be hard to feel confident in your overall appearance. Symmetry is an important esthetic quality. Unfortunately, it is also one that can be easily disrupted. Just one minor issue with one tooth can be enough to deprive you of it. Fortunately, with the right cosmetic procedure, you can take care of the matter and enjoy a welcome change in how you look! Our Sheridan, WY dentist's office is prepared to help you take on difficulties with your appearance. We can take on many issues at one time when we place porcelain veneers, thin shells that cover the front surfaces of teeth. Their placement can help when you are bothered by discoloration, chipped or cracked enamel, or any other issue that might have hurt your confidence in how you look.
The Cosmetic Importance Of Symmetrical Features
Symmetrical facial features can have a strong impact on the overall quality of your appearance. When you consider its importance, as well as the prominence of your smile, it can be easy to see why "minor" dental flaws can feel like such significant concerns for many. By taking this matter on with the appropriate cosmetic treatment, you can make a remarkable change to the way that you look and raise your confidence levels.
Using Porcelain Veneers To Improve How You Look
Porcelain veneers are not your only option for changing how you look. However, they can be a valuable treatment because they can do so much to change how you look, as well as because they are durable enough to remain in good condition for many years. The placement of these restorations can fix problems with teeth that are the wrong shape or size, affected by discoloration or damaged, or even poorly spaced! They provide these results while only covering a relatively small area. Thanks to the strength of the porcelain material they are made from, they can be relied on to keep their appearance for many years.
What Else Can You Do To Restore Your Smile?
There are other options that are available to you if you want to change your smile. For example, you can take care of issues with poor smile symmetry through tooth bonding services. This approach can also help reshape, size, and color teeth that look unattractive. However, it can do so while only making minimal changes and removing the need for permanent restorations. Another option is to fix asymmetry by directly taking on spacing problems with clear aligners.
Talk To Your Sheridan, WY Dentist About Improving The Way You Look
If you would like to find out more about how porcelain veneers can take care of your smile by making it more symmetrical, please reach out to Grinnell Street Dental in Sheridan, WY at 307-672-7567.