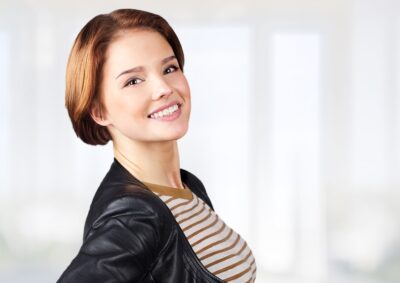 Do you feel as if you are stuck with a smile you are not excited to show off to the world? Is it hard for you to ignore the flaws that hold your teeth back from looking their best? With the right cosmetic procedure, you can put these problems to rest and gain a welcome confidence boost. At our Sheridan, WY dentist's office, we can provide the results patients desire by offering them porcelain veneers. These thin, durable shells cover up a wide range of flaws with just one procedure. In addition to providing results for many different issues, they can offer lasting value thanks to the durability of the porcelain material used to make them!
Are You Eager To Make Improvements To Your Smile?
Whether you have one problem with your smile or several, it can feel difficult to express full confidence in your appearance. Because a person's smile can be one of the first features we focus on, it can be difficult for people to overlook something that you would rather keep hidden. This means you can find yourself stuck with feelings of embarrassment in various social and professional situations, and you can even have a tougher time smiling in photos. The good news is that with just one procedure, you can see dramatic improvements. This is the case even if you have several changes you want to make, as we can use porcelain veneers to make many different corrections at one time!
Planning Smile Care With Porcelain Veneers
Porcelain veneers are capable of taking on many different concerns about tooth shape, size, color, and condition. Because of this, they can offer people with ranging concerns about their appearance the opportunity to take on their worries over the way they look in just two appointments. In the course of those appointments, you will first have your smile evaluated and measured, which will tell us what the shapes and sizes of your restorations should be. You will also undergo preparatory work that ensures they fit properly when placed. At your second appointment, you can have them set in place in order to make long-term improvements to how you look!
What Are Your Other Options For Cosmetic Dentistry?
There are different cosmetic dental services that you can explore if you want to smile with more confidence. To make dental discoloration your focus, you can choose to undergo a teeth whitening treatment. You can also opt for a dental bonding procedure to restore tooth shape and size while minimizing the overall changes to your enamel.
Talk To Your Sheridan, WY Dentist About Treatment With Porcelain Veneers
If you would like to find out more about how porcelain veneers can help you take on concerns about your appearance, please contact Grinnell Street Dental in Sheridan, WY at 307-672-7567.