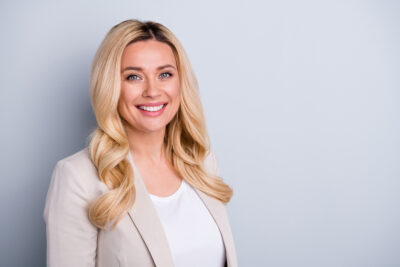 How hard is it for you to overlook the effect that poor spacing between teeth has on your smile? Even minor trouble can create the kinds of gaps and overlaps that make it difficult to show off a truly confident appearance. Fortunately, the flaws that currently hurt the quality of your appearance can be easier to fix than you realize. Our Sheridan, WY dentist's office can provide results through treatment with Invisalign aligners. With these appliances, we can discreetly move your teeth so that they are no longer out of position. Beyond taking care of your smile, this work can actually improve your bite function and offer benefits for your smile care routine!
Does Poor Teeth Spacing Affect The Way You Look?
Problems with poor teeth spacing can negatively affect your smile even if the alignment issues you have are not severe. A small misalignment can leave you with a gap or overlap in your smile, something that will draw unwanted attention and generally disrupt your facial symmetry. One reason why people leave these kinds of issues untreated is that they worry about how care will affect their daily life. Because you do not have to rely on fixed metal braces to make the changes that you seek, you can actually do something about this issue that has little impact on your daily life!
Using Invisalign To Take On Problems With Your Appearance
By using Invisalign aligners to take care of your smile, you can enjoy a meaningful solution to problems with the way you look while having little to worry about in terms of how treatment affects your life. Your adjustments will be made by a set of clear appliances, with each one responsible for a different step in your journey to a straightened smile. All of the aligners that you receive are removable as well as hard to see, so your daily life is not disrupted by care. Because you can take out an Invisalign aligner whenever you need to, you can eat and clean your teeth without difficulty!
Can Other Cosmetic Services Hide Problems With Poor Spacing?
There are some circumstances where dental bonding treatment or the placement of porcelain veneers can serve to effectively hide gaps and overlaps. If you are a good candidate for one of these services, we can talk to you about their benefits. While this does call for permanent changes to your tooth structure, it can have the results that you want ready in less time than corrective work with aligners.
Talk To Your Sheridan, WY Dentist About Treatment To Improve A Smile Hurt By Crooked Teeth
To learn more about the benefits of using Invisalign clear aligners to straighten teeth, please reach out to Grinnell Street Dental in Sheridan, WY at 307-672-7567.