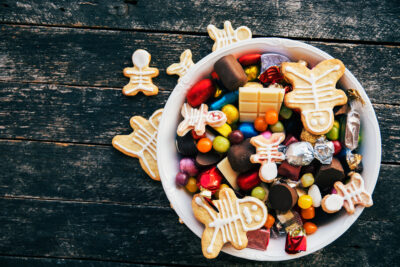 Halloween is just a few weeks away, but many of us have already found small ways to celebrate. Family outings to spooky gatherings, decorating, selecting costumes, and more can take up our time in the month of October. Of course, when it comes to celebrating Halloween, we often think about candy. Whether you find yourself sneaking a few pieces of the goodies you set aside for trick-or-treaters, enjoy access to festive candies at work, or have kids whose trick-or-treating hauls can be trouble for their teeth and yours, this time of year can make cavity prevention more difficult. Fortunately, your Sheridan, WY dentist's office can help! In addition to providing important support through our general dental services, we are prepared to take care of you if you need work done due to decay after the holiday.
Halloween Can Be A Tricky Time For Our Oral Health
The availability of candy throughout October can make it harder to keep our teeth safe. While kids often have the harder time resisting these goodies, this time of year can also be hard on adult smiles! With that said, the right measures can ensure that everyone in your household stays safe from harm. Keeping up with good oral hygiene habits is a must in general, but as Halloween nears it can be particularly important. You should also make sure that your next dental visit is booked. After all, missing out on routine preventive oral health services means facing greater risks from problems that can form and worsen without timely care.
Make Sure You Keep Up With Good Daily Habits
Take care each day to brush and floss thoroughly. This can be an obvious recommendation—after all, good oral hygiene is always important for cavity prevention. With that said, this is a particularly good time to think more about the time and effort you put into caring for your teeth, as unnoticed shortcomings in your routine can leave you more vulnerable to harm. Take care to enjoy Halloween candy in moderation at all times. To further protect yourself, look for other ways to offset your sugar intake, and make sure you drink plenty of water. Water helps you stay hydrated and naturally fight cavities, and it will also help you wash away food debris.
Is Your Next Dental Exam Booked?
If your next oral health exam is not booked already, this is certainly a smart time to think about your oral health. Having your dentist closely evaluate you can ensure that you have no issues with cavities that require treatment, and your hygienist can take care to remove plaque and tartar buildup to make future problems less likely. If a problem is identified, you can have trouble addressed with a dental filling or dental crown that imitates your healthy enamel!
Your Sheridan, WY Dentist Offers Important Cavity Prevention And Treatment
For more information on cavity prevention and care around Halloween, and throughout the rest of the year, please contact Grinnell Street Dental in Sheridan, WY at 307-672-7567.