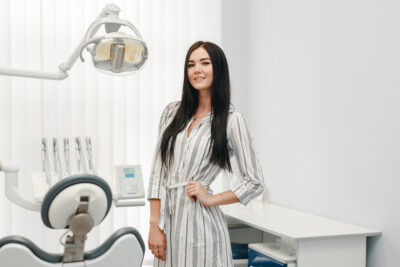 You should be able to depend on your dental office both when you come in for regular dental exams and when you think something is wrong with your oral health. At our Sheridan, WY dentist's office, we are ready to support you at these different times. During your regular appointments, we will provide helpful information regarding the state of your smile, which can lead to timely care when a small problem has escaped your notice. You can also come to us when you are actively worried about your dental health and want to find out what needs to be done to address your issues.
Are You Worried About The Current State Of Your Smile?
There are different reasons why people become concerned about the state of their smile. You may find that you need to do something about your dental well-being because of feedback provided at a regular checkup. However, you can also grow concerned when you experience tooth pain, when you notice changes in a tooth's appearance, or when you experience difficulty with your bite. Remember that you can have problems caught early when you are consistent about preventive care, which means you are less likely to find yourself needing attention on short notice because of discomfort or alarm over a change in your smile.
Planning Your Cavity Treatment
If you have a cavity, we can provide a solution that preserves your health and appearance. Dental fillings made from a composite resin material are effective at addressing less significant decay, something that will offer lasting protection while only minimally changing your appearance. For patients whose teeth need more protection, we can use dental crowns to provide lasting stability and protection. Because we can produce these restorations on-site, we can reduce the amount of time that other practices need to have teeth restored in this way. Our crowns, like our fillings, can effectively match teeth and provide lasting protection.
Keep Up With Regular Exams To Lower Your Risk For Dental Problems
As long as you keep up with regular dental exams and cleanings, you can maintain a degree of oral health care that will help you avoid trouble that calls for further treatments. Timely warnings about problems are important, but it is also important that you take advantage of the teeth cleanings provided at appointments. These sessions lower your risk for cavities and gum disease, and they ensure that unsightly tartar buildup will not be a problem for you.
Talk To Your Sheridan, WY Dentist About Treating And Preventing Cavities
The prevention of cavities through regular dental exams and cleanings will help you maintain a confident and attractive smile. While we are here to help you sustain a healthy smile and avoid problems, remember that we are also prepared to support you in a situation where you need attention for an active smile concern. If you would like to find out more, reach out to Grinnell Street Dental at our location in Sheridan, WY at 307-672-7567.