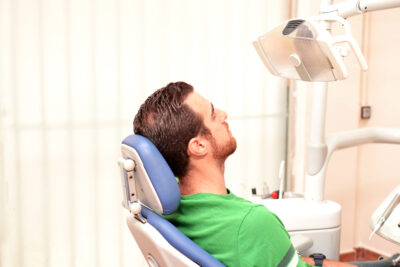 Should you wait until you think something might be wrong to see your dentist? It can certainly be reassuring to have no noticeable problems with your oral health, but be careful not to assume that this means you are in ideal health. A recently formed cavity or a problem with gingivitis may have escaped your notice. These are issues that you can discuss with your Sheridan, WY dentist. Even if nothing is found to be wrong at your next routine appointment, remember that these visits provide important preventive dental services that help you make sure that you continue to be safe from problems over time.
Are You Currently Doing Enough To Avoid Potential Oral Health Problems?
If you want to make sure that your smile is safe from problems, rely on more than just your daily oral hygiene routine. You can protect yourself against cavities when you choose to stick with a sensible low-sugar diet. You can also keep your smile safe by seeing your dentist for regular general dental checkups. During your visits, your smile will be closely reviewed, and teeth cleanings will take place to make sure that you are safe from plaque and tartar buildup.
Scheduling Your Regular Dental Exams And Cleanings
Your general dental visits protect you against problems with decay that make dental fillings and dental crowns necessary. At these appointments, you receive a thorough review as well as a cleaning from your hygienist. Remember that even during visits where no problems are identified, the preventive services you receive are beneficial. They give you peace of mind regarding the state of your smile, and they provide protection against tartar accumulation!
Taking Care Of Your Teeth And Gums Between Your Appointments
If you want to avoid the kinds of problems that make dental fillings and dental crowns necessary, keep up with good smile care between your checkups. Brush at least two times a day, and remember to give yourself the necessary time to reach those spaces that are more difficult to access. In addition to doing this, take the time to floss so that you can remove bacteria and food debris that become trapped between teeth.
Talk To Your Sheridan, WY Dentist About Preventive Care!
Preventive dental care is important. Without the regular routine visits that you attend, you can go without helpful updates regarding the state of your teeth and gums. These visits can lead to early warnings about decay and gum disease we can treat before you have to deal with complications. They also provide care to lower your risk for oral health difficulties, as your teeth will have any tartar and plaque deposits removed by your hygienist. If you would like to find out more, reach out to Grinnell Street Dental at our location in Sheridan, WY at 307-672-7567.