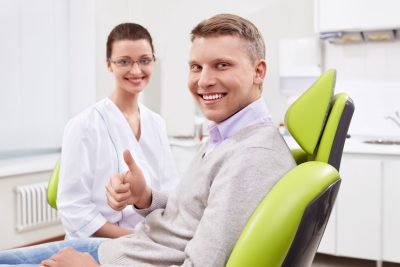 When it comes to smile care, you should think about both what you can do for yourself and what your dentist can do for you. Regular dental exams and cleanings provide valuable preventive support. At every appointment, your Sheridan, WY dentist can help you by warning you about any areas of concern, and you can undergo a teeth cleaning that makes problems less likely in the future. You should also take your oral health seriously between visits. When you care for your teeth at home, you can remove bacteria buildup and food debris before you have problems with plaque and tartar. You can also check your smile closely for signs of trouble that will have to be addressed.
Are You Currently Doing Enough To Keep Your Smile Healthy?
If you want to make sure you stay safe from problems like dental decay, gingivitis, and other threats, you should have a smile care routine in place that you can rely on. That means more than just brushing—to properly protect the spaces between your teeth, you should floss every night. You should also make choices regarding your diet that limit your risks for problems in the future. Cutting back on sugar is important, but you should also think about how acidic and starchy items contribute to your cavity vulnerability.
Making Dental Care A Priority At Home
Make sure that your regular daily routine protects you against the kinds of problems that make a person vulnerable to poor dental health. That means you should have a good brushing routine in place, and it also means putting time and effort into properly flossing. Flossing creates an important line of defense between you and dental decay as well as gum disease. To keep your smile clean, brush at least two times a day and floss at least once. Take time during both to make sure you reach all areas of your smile.
See Your Dentist For Regular Dental Exams
Even if you are sure you are doing all that you need to in order to preserve your healthy smile, take the time to see your dentist for regular preventive appointments. At this visit, we can look out for problems with decay that require dental fillings. Catching and treating these problems will help you avoid complications that later call for more involved services. We can also look out for periodontal problems, and we can discuss the signs and symptoms of poor jaw movement and health.
Talk To Your Sheridan, WY Dentist About Preventive Dental Care!
Through preventive services, we help our patients avoid problems with dental decay, gum disease, and more. We can also help you identify shortcomings in your daily routine that should be addressed if you want to maintain a healthy and attractive smile. For more information, please call Grinnell Street Dental in Sheridan, WY at 307-672-7567.