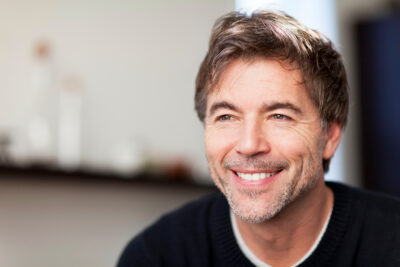 What kinds of problems can you bring to your dentist? Oral health issues like cavities and gum disease can certainly be addressed. You can also talk to us about cosmetic services that lead to positive changes for your smile. In addition to these matters, our Sheridan, WY dentist's office can actually take on problems with cold sores when they form! Through the use of laser tools, we can address them through a procedure that is surprisingly comfortable. Laser tools can target the bacteria that cause sores to form and erupt. With treatment, they heal faster, and they also become less likely to fully and erupt and create infection risks. This is not the only service we offer that can help you feel more confident in your smile. We are happy to talk with you about the different cosmetic treatments we provide and their long-term benefits.
Are You Embarrassed By Recurring Issues With Cold Sores?
When cold sores are a problem, they can arise and disrupt your quality of life while also creating real discomfort. It can be frustrating to know that these sores can continue to form in time, and it can be worrying to think about how they might hurt your appearance at an especially bad time. Another concern is that when a sore erupts, it can become infected, leading to new difficulties. The good news is that laser tools enable us to take on these sores and stop complications that can disrupt your appearance and quality of life.
Taking On Sores With Laser Tools
Laser tools have made treatment for cold sores effective and surprisingly comfortable. When it comes to your comfort, you should know that these tools can tend to soft tissues without the need for anesthetic. The tool takes care of the bacteria that are responsible for the formation of these sores. When they are dealt with, the sore heals sooner, and it is less likely to actually erupt.
What Else Can Your Dentist Do To Change Your Appearance?
There are different cosmetic concerns that our practice can happily take on for patients. Issues with discolored teeth can be treated via a whitening procedure. For teeth that are damaged, misshapen, or flawed in other ways, we have treatment options such as porcelain veneers, which can actually correct many problems at one time.
Talk To Your Sheridan, WY Dentist About Treatment To Improve Your Appearance!
Through the use of laser tools, we can take on problems with cold sores that form and affect you. This is one of many issues we can help patients take on that can affect their appearance and confidence; if you would like to learn more, please reach out to Grinnell Street Dental in Sheridan, WY at 307-672-7567.