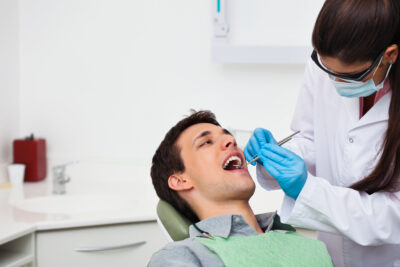 How much can you really ask your dentist to do for you? For people who go longer between appointments, several problems can form and require treatment, which can make those services feel more difficult to arrange. How will you know where to start? How long will it take to complete everything you want done? Will you really feel comfortable with your appearance after going through multiple services? At our Sheridan, WY dentist's office, we can provide answers and help you better understand what to expect by providing full-mouth rehabilitation. In doing this, we will be able to take on both cosmetic and oral health issues that have taken away your confidence and hurt your health.
We Can Work With You On Fully Restoring Your Oral Health
Our practice is experienced at providing different services. We can focus on making improvements to your health as well as the way you look, and we can even look into care to help improve your quality of life in other ways. The specifics of your full-mouth rehabilitation plan will ultimately depend on what we find when we evaluate you. For dental decay, we can offer treatments with different restorations that both protect teeth and also offer cosmetic value. We can also take on physical damage and issues with your appearance through care. To provide additional support, we can even look at if you need help with chronic discomfort or joint stiffness due to unresolved problems with TMJ disorder!
Treatment Plans Can Go Beyond Work To Restore Cavities
Cavity treatment is certainly important—without the right care provided, decay will only grow more serious, and that means you experience more permanent damage to your tooth structure. You also have to worry about the potential development of an infection that will hurt your health. This is part of a full-mouth rehabilitation, but it may not be all that we can recommend. We can also discuss matters of dental damage or wear and tear, which can certainly have an impact on you. Another matter to discuss is whether you wish to arrange work that is focused on restoring your smile. The right cosmetic dental procedure can have an exciting and lasting effect on how you look!
Including TMJ Treatment In Your Full-Mouth Rehabilitation Plans
Through TMJ treatment, we can help those patients whose oral health issues include problems with persistent jaw discomfort and bite pain. Corrective therapy with an oral appliance will help you fix problems with poor alignment and movement that lead to issues with joint stiffness, chronic pain, headaches, and more!
Talk To Your Sheridan, WY Dentist About Treating Multiple Oral Health Issues
If you think you have issues with your oral health that will require full-mouth rehabilitation, please reach out to Grinnell Street Dental in Sheridan, WY at 307-672-7567.