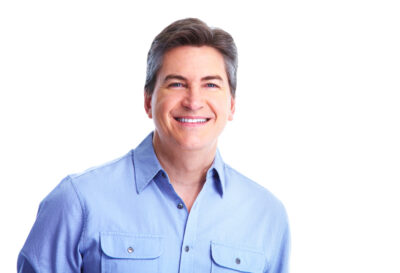 If you receive a dental restoration that matches your tooth structure, can you expect it to offer anything more than just cosmetic support. When placing dental fillings or dental crowns, our Sheridan, WY oral health practice will prioritize care that has lasting value. That calls for support that takes on functional problems and health risks that linger after a cavity forms. Fortunately, we can do so while also taking care to preserve your appearance. Through the placement of lifelike dental fillings, we can discreetly cover harm caused by decay. We can do this with a composite resin material that actually bonds with your enamel to provide lasting stability and protection.
Why Teeth Need Protection After Cavity Treatment
Unfortunately, cavities will cause the kind of harm that permanently affects tooth structure. Even when the problem is caught in time, it will be serious enough to require care with a permanent restoration. What is fortunate for patients is that there are restorations we can use that offer protection as well as cosmetic support. When we use fillings to take care of teeth, we rely on a composite resin substance that will cover the affected area without bothering the surrounding structure, match the appearance of your enamel, and provide the stability needed to ensure you can still bite and chew without problems.
Your Filling Can Keep Your Tooth Safe And Preserve Your Smile
A dental filling can be placed in just one appointment. A composite resin material that bonds to your enamel is applied to the area where decay became a problem. Upon hardening, it offers the kind of lasting support that lets you feel at ease about the safety and health of the tooth. The material we apply can be tinted to match the color of your tooth and its appearance.
When Treatment Calls For More Than A Filling
If you need more protection than a filling can offer, your dentist can talk to you about receiving a dental crown. A custom crown surrounds your tooth above the gums, surrounding the tooth structure. We use CEREC technology to make our crowns, so we can have them ready after just one appointment. The restorations this technology produces are made with a ceramic material that can actually imitate your healthy tooth structure!
Talk To Your Sheridan, WY Dentist About Treatment With A Dental Filling
When you receive a dental filling, you will be able to count on cosmetic support as well as functional protection. If you would like to find out more about how we can take care of you when you have a cavity, or when any other issue affects your health and quality of life, please reach out to Grinnell Street Dental in Sheridan, WY at 307-672-7567.