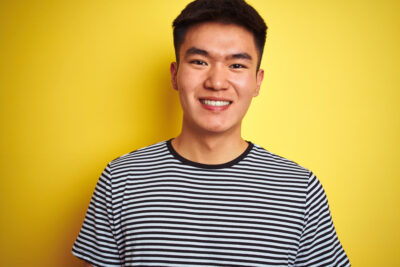 Through the right cosmetic procedure, you can take on smile flaws and enjoy striking improvements to the way you look. What you can also expect from the right treatment is a change that truly lasts. Our Sheridan, WY dentist's office offers different cosmetic treatment options that can help you see the changes that give you your ideal smile. With porcelain veneers, we are capable of correcting problems with discoloration, dental damage, problems with tooth shape and size, and other concerns. These restorations are remarkably slim, which reduces the preparatory work that they require, but they are strong enough to offer long-term changes.
Is Your Smile Something You Feel Confident Showing Off?
Even small flaws are capable of creating unwelcome distractions that hurt the overall quality of your smile. These problems can both disrupt the symmetry of a smile and become negative focal points. The good news is that for a patient who has concerns about the way they look, cosmetic treatments are available. One option, the placement of veneers, can actually take on many issues at one time, something that produces significant results in just a short time.
Using Porcelain Veneers To Treat Your Smile Flaws
Porcelain veneers are custom shells that we create based on a patient's individual needs. Their shape and size can ensure that they offer the right changes while maintaining a natural look. When in place, they will cover up discoloration, correct problems with spacing, hide damage, and generally improve the symmetry of your smile. They are set in place over two visits, with the first visit focused on preparatory work and planning. After they are set in place, you can count on them to offer support for many years!
What Else Can Cosmetic Dental Work Do To Change Your Appearance?
There are different cosmetic dental services that can take on worries over the way you look. Dental bonding services can target flaws and correct problems with teeth so that they no longer stand out. They can do this without the need for any permanent restorations. We also provide the option to whiten dull teeth with the use of advanced agents that can produce results beyond what store bought whiteners can provide.
Talk To Your Sheridan, WY Dentist About Porcelain Veneers
How do you currently feel about your smile? With porcelain veneers, we can offer results that are long-lasting and capable of making remarkable changes! These restorations are thin enough to minimize preparatory work but have the durability to provide lasting improvements. In addition to providing work that can improve your smile, we offer services to both preserve your healthy smile and take on active dental concerns. If you would like to find out more, please reach out to Grinnell Street Dental in Sheridan, WY at 307-672-7567.