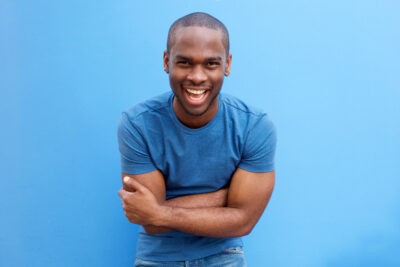 How comfortable are you with the way your smile looks today? Whether they have always been a concern or they are more recent, dental flaws can cause significant embarrassment. It can be difficult to ignore the effect that discoloration, enamel damage, problems with your tooth shape and size, and issues with malocclusion can have. Any one of these issues can be disruptive on their own; when you have several concerns about the way you look, it can feel as if improvements are completely out of reach. At our Sheridan, WY dentist's office, we are prepared to help patients take on issues with the way they look. We offer different cosmetic services as treatment options, including the option to address problems with durable custom veneers!
What Would You Like To Change About Your Smile?
Whether you have one problem you want to address or several, the right cosmetic procedure can make significant improvements to the way you look. It can take just one treatment to give you the results that you want to see even if you are looking to take on multiple flaws. One way to make significant changes is with porcelain veneers. Through the placement of these restorations, we can hide different flaws permanently; they offer lasting results, but their slim design limits the amount of preparatory work needed. After just two appointments, you can show off significant overall improvements!
Planning Treatment With Porcelain Veneers
We can work with you on providing personalized treatment with porcelain veneers. At your first appointment, we will look at what changes you want to make, and we will take careful measurements to assess what you need from your custom restorations. While preparatory work does require some permanent changes to your enamel, the overall effect is limited. At your follow-up visit, we will confirm that your veneers are the right shape and size before putting them in place. The bonding process is permanent, which means your veneers will remain in their correct positions to provide lasting value.
Discussing Different Solutions For Smile Flaws
Because veneers can do so much for a person's smile in just one appointment, they can be the only service that you require if you want to change how you look. This does not mean this is the only service that we can provide for you! We can also recommend tooth bonding treatment, which can make the changes that you want in as little as one appointment.
Talk To Your Sheridan, WY Dentist About Treating Smile Flaws With Veneers
Through the placement of your personalized veneers, we can take on problems with the way you look and give you a lasting boost to your confidence! If you would like to find out more about how we can help you, please reach out to Grinnell Street Dental in Sheridan, WY at 307-672-7567.