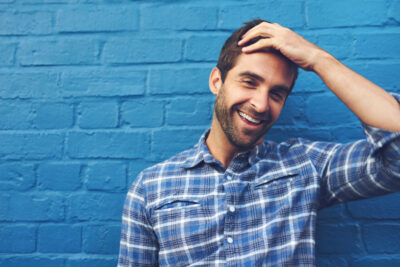 A cracked tooth may be more than just a cosmetic issue. You may not have immediate issues, but that damage can leave you with less protection, which means more harm can come to your enamel as you continue to put pressure on it by biting and chewing. At our Sheridan, WY dentist's office, we can recommend different services to resolve problems with cracked enamel. For those who only require cosmetic treatment, we can help you understand the benefits of a dental bonding procedure or porcelain veneers. If you need to do something about a more significant injury, we can use a same-day dental crown to preserve and protect the tooth.
Are You Embarrassed By A Crack In Your Tooth?
It can be embarrassing to have a crack in your tooth that others can see. Even if it is relatively hard to notice, you can be preoccupied with just how likely it is that someone will notice it. Beyond this, you need to think about how the injury might affect your ability to bite and chew. Problems with structural damage can worsen in time if they are not taken seriously and treated in time. The sooner you make an effort to see your dentist and discuss your options for care, the less likely you are to be impacted by complications.
Hiding A Smile Flaw Through Conservative Cosmetic Work
A conservative cosmetic procedure can limit changes to your tooth structure but still provide relief from embarrassment over dental damage. A bonding procedure can have results ready after a short time; this service uses a resin substance to cover up flaws. You also have the option of having porcelain veneers put in place. With veneers, we cap the front surfaces of teeth to hide chips, cracks, and other issues.
How Crowns Take On Dental Problems
A CEREC same-day dental crown can make sure that a flaw caused by dental trauma is hidden. Because we have the technology to have your tooth restored in just one visit, we can make sure that the matter is promptly resolved so that you can return to a natural and comfortable bite function. This service still offers cosmetic benefits, which means that you can feel more confident in your appearance as well as your well-being.
Talk To Your Sheridan, WY Dentist About Coverage For Your Cracked Tooth
A cracked tooth can be hard to ignore, and it can cause more problems for your tooth than you anticipate. Fortunately, the right service from your dentist can have lasting benefits! If you would like to learn more about this or any other service that we offer to take care of smile flaws, please reach out to Grinnell Street Dental in Sheridan, WY at 307-672-7567.