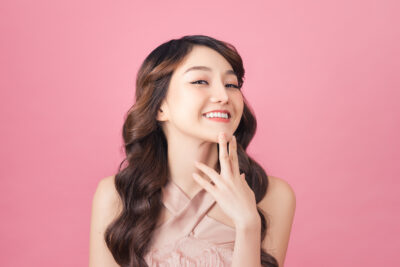 If you take care of your smile consistently, you can avoid problems with tooth decay and gum disease, which means you remain safe against problems that threaten your well-being. However, you can still worry over your appearance because stains continue to build up gradually and hurt how you look. To help deal with enamel stains, our Sheridan, WY dentist's office can offer positive results through professional teeth whitening treatment. There are take-home treatments and in-office procedures that we can recommend to patients based on their interests. We can also recommend that patients use other approaches whenever a review determines that intrinsic discoloration needs to be addressed.
How Has Your Smile Color Changed?
Over time, you can steadily pick up stains from foods and drinks that you consume, even when you maintain a smile care routine that keeps you safe from cavities and gum disease. You can be understandably concerned by this, as it can make you look older and less attractive. What you should know is that even though your smile is still healthy, you can arrange treatment to fix this issue. A single teeth whitening procedure can be enough to make a striking change, one that renews your confidence in your appearance.
Using A Teeth Whitening Treatment To Improve A Dull, Discolored Smile
Whether you want to take care of discoloration at home or hope to take on the problem at the dentist's office, we are prepared to help! An in-office treatment can give you desirable results after just one visit. If you choose to take home a personalized treatment kit, you can have an easier time addressing discoloration at your convenience. Unlike store bought products, your personalized treatment kit can offer more advanced bleaching gels that fight tougher stains!
Discussing Other Cosmetic Services That Can Help You
There are times when the right path for fixing discoloration does not call for teeth whitening agents. Instead of using that approach, we can provide coverage with porcelain veneers and dental bonding services. Both are capable of hiding intrinsic discoloration. What makes this different is that it refers to changes within the tooth, which can be brought on by injuries, certain medications, and even the erosion of enamel.
Talk To Your Sheridan, WY Dentist About Treatments To Improve Your Smile
To improve your dull, discolored smile effectively, our practice can recommend different approaches to cosmetic dentistry. People who have enamel stains can select between a take-home whitening treatment and a procedure we perform in the office. If you have problems within your tooth structure, or you want to take on more than just discoloration, we can recommend help through tooth bonding treatment or porcelain veneers! For more information on cosmetic services and dental discoloration, please reach out to Grinnell Street Dental in Sheridan, WY at 307-672-7567.