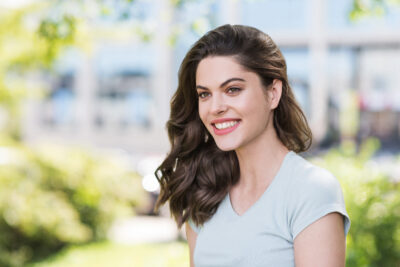 Trouble with dental discoloration makes many people feel self-conscious about how they look when they smile. This can often be attributed to teeth stains, but there are times when internal issues cause you to exhibit blemishes and dullness. At our Sheridan, WY dentist's office, we can work with patients who want to show off whiter smiles. There are two different approaches that can help if you are bothered by enamel stains. For problems within the structure of your teeth, you can look into other beneficial cosmetic services. Because we can take on this and other difficulties in less time than you expect, and with surprisingly conservative care, we can make exciting improvements attainable!
There Are Different Cosmetic Services That Can Help You Brighten Your Smile
Your smile can be affected by different issues. Discoloration is frequently a source of trouble, one that can leave your smile looking less healthy and attractive, and even a reason why people can look older than they really are. What might surprise you is that this problem is not solely caused by external stains. Different changes within your tooth structure are able to leave your smile dull and unsightly. This can require something other than teeth whitening agents to resolve.
Treating Enamel Stains With Whitening Agents
For stains picked up from different foods and drinks, there are different teeth whitening approaches that can help you. One option will see you take home a personalized treatment kit to use at your convenience. If you want to treat the problem in a short time, you can also come in for a single-visit treatment. This approach will see your dentist fight discoloration in a short period thanks to the use of a special light that can stimulate your whitening agents.
Performing A Treatment To Address Intrinsic Discoloration
To correct problems within your tooth structure, we can recommend different services. With porcelain veneers, these blemishes can be covered, and we can also improve their shapes, sizes, and conditions. Another approach—one that can take less time—is tooth bonding treatment. With this service, a composite resin material is applied to the surfaces of teeth to hide any embarrassing problems. For severe discoloration, we may discuss coverage with a custom dental crown.
Talk To Your Sheridan, WY Dentist's Office About Teeth Whitening Treatment
The treatments offered at our practice are capable of taking on dental discoloration so that patients can have exciting smile improvements. In addition to providing effective whitening treatments, we can review your treatment options for intrinsic discoloration, which can be a frustrating source of cosmetic concern. If you would like to find out more about how we can help you, reach out to Grinnell Street Dental at our location in Sheridan, WY at 307-672-7567.