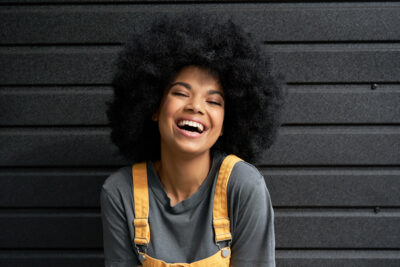 Even a minor dental flaw can be hard to live with, particularly when that flaw seems to stand out whenever you smile and speak. While it may be difficult to keep the problem covered on your own, it can take less time and effort to fix something that is wrong with a tooth's shape or size than you anticipate. Our Sheridan, WY dentist's office can recommend that you undergo a tooth bonding procedure if you want to restore your appearance by correcting issues with enamel color, shape, or size. Whether you are responding to an injury or a naturally occurring flaw, we can help you put it behind you and gain more confidence in how you look!
What Smile Changes Would You Like To See?
Cosmetic dentistry can help those who have significant concerns about the way they look, but you should know that the right procedure can also help you when you want to target a specific issue. For those who want conservative work done, we can recommend a bonding procedure. Bonding services use the application of a composite resin substance to hide problems with tooth shape, size, and color. Because no permanent restoration is needed for this treatment, it is one that we can complete in less time and with less work involved to modify your enamel.
Planning Dental Bonding Treatment
Your dental bonding procedure will be planned around your specific goals. A composite resin substance is applied directly to the surface of the tooth. With this material, we can cover blemishes, fix minor damages, close a gap, or even add size to a smaller tooth. The material will harden after being applied, leading to long-term benefits and a sustained confidence boost.
Exploring Other Options For Cosmetic Treatment
There are different solutions that we can recommend to patients who want to improve how they look. After we confirm that you are not in need of restorative work to address problems with teeth, we can explore your options with you. If you choose to have unflattering teeth restored with veneers, we can provide thin, durable shells that make significant changes to how you look. This approach can require more time and effort than dental bonding, but the restorations that are used can provide greater durability.
Talk To Your Sheridan, WY Dentist About Dental Bonding Treatment!
The right cosmetic procedure can both help you improve your smile and take less time and care than you anticipate. For many of our patients, dental bonding treatment can prove effective at resolving esthetic problems. We are happy to discuss this care with you, and we can also look into other treatment options that help you see stunning results! If you would like to find out more, please reach out to Grinnell Street Dental in Sheridan, WY at 307-672-7567.