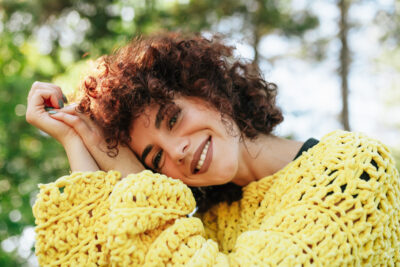 There are different approaches to smile care that can help people affected by problems with their appearance and oral health. What may surprise you is how conservative the right procedure can be when it comes to positively changing your smile. At our Sheridan, WY dentist's office, we can recommend that you undergo a dental bonding procedure in order to cover up blemishes, damages, or problems with tooth shape, size, or spacing. What makes this approach beneficial is that it can hide these different flaws without the need to provide a permanent restoration. Instead, we can apply a composite material that will adhere to your enamel and make positive changes to how you look. We are happy to help you understand how this procedure can help you, and we can review other options that might be more beneficial.
What A Discreet Cosmetic Treatment Can Do For Your Appearance
With a discreet, single-visit cosmetic procedure, we can make significant changes to the way you look. As a result of your bonding procedure, you can be free from worry over a tooth that appears dull and discolored. You can also have no more concerns about one that is chipped or cracked, misshapen, or slightly out of place. This work is done without a permanent restoration, something that can save time and also limit the overall changes to your tooth structure.
Planning Your Dental Bonding Procedure
A dental bonding procedure relies on a biocompatible composite resin substance that is applied directly to your enamel. After being applied, the material will harden. Because this material can imitate the appearance of healthy enamel, it can be trusted to carefully cover a chip or crack, hide discoloration, and even take on issues with tooth shape and size. Since there is no need for a permanent restoration that has to be custom-made, this service can take less time in addition to requiring less preparatory work.
Discussing Other Cosmetic Services That We Provide
There are different cosmetic services that are available through our practice. As another option for treatment to correct issues with tooth shape, size, and color, we can recommend that you receive porcelain veneers. These thin restorations cover the front surfaces of teeth and make long-term improvements to how they look. In some cases, teeth that are flawed can require more than just cosmetic support, which is why we may recommend that you receive a dental crown instead to make improvements.
Talk To Your Sheridan, WY Dentist About Dental Bonding Treatment!
Through dental bonding services, we can make welcome, noticeable improvements to your appearance while only making minimal changes to your tooth structure. This approach will not require the use of a permanent restoration, and it can ensure that your smile maintains a natural look even as conspicuous flaws are put behind you! If you would like to find out more, reach out to Grinnell Street Dental at our location in Sheridan, WY at 307-672-7567.