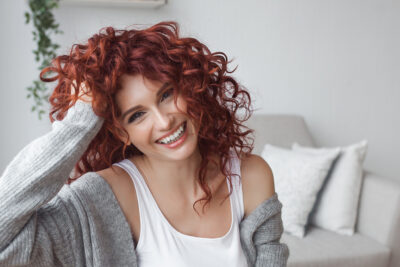 Whether you feel close to your best smile or several flaws removed from it, you can see real benefits from a cosmetic dental procedure. At our Sheridan, WY dental office, we can talk with you about your treatment options. For many people, the right improvements can be made with surprisingly conservative care, including the option of restoring teeth through a dental bonding procedure. Bonding services make improvements to the color, shape, and size of teeth that are flawed without the need for permanent restorations. This work can take as little as one appointment, and it can offer lasting changes!
Do You Feel Dissatisfied With Your Smile?
If you feel unhappy with your smile for any reason, it can be more difficult for you to show it off. What you can learn is that the right approach to cosmetic care can give you a confidence boost that is significant, and one that can last longer than you may think possible. We can recommend a solution to the concerns you express about the way you look. The options available to you include dental bonding services that hide flaws without using permanent restorations.
Planning Cosmetic Dental Work
Your cosmetic procedure will be planned around your goals for treatment and current concerns over the way you look. By taking on problems thorough a dental bonding procedure, we can cover up flaws without the need to permanently alter your enamel with a custom restoration. Instead, we can use a composite resin substance to hide damage, concerning discoloration, or other problems with shape or size. By removing the need to place a permanent restoration, we can have the results you want ready for you in a shorter time than you expect. This procedure is one that can be completed in as little as one visit!
Maintaining Your Appearance After Cosmetic Treatment
Whether you have gone through the experience of having cosmetic dental work done or not, you should think about what you can do to preserve your smile over time. Better care on a daily basis can help you maintain your appearance. We can offer guidance if you are worried about your hygiene routine after a procedure. Remember to also take advantage of your regular dental checkups and cleanings. These visits help you avoid new problems, and they also help to preserve both restored teeth and those that have not undergone care.
Talk To Your Sheridan, WY Dentist About Cosmetic Bonding And Your Smile!
Through cosmetic dental bonding work, we can make many welcome improvements to patients' smiles. This service provides exciting results while only making minimal changes to your tooth structure. In fact, you may find that your goals can be reached in as little as one appointment with this treatment approach! If you would like to find out more, reach out to Grinnell Street Dental at our location in Sheridan, WY at 307-672-7567.