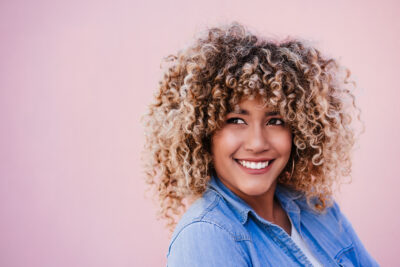 What stops you from feeling confident in the way you look whenever you smile and speak? Do you have concerns about teeth that appear unattractive or out of place because of their color, shape, or size? Even minor issues like these can throw off a person's confidence in the way they appear. The good news is that there are certainly services available to help make lasting improvements. At our Sheridan, WY dentist's office, we can recommend dental bonding treatment to target a flaw, or several flaws, and make meaningful changes. This approach does not require the use of permanent restorations, and it can often be completed in as little as one appointment!
When Your Confidence Is Shaken By A Smile Issue (Or Several Issues)
It can only take one problem with one tooth to leave a person with doubts about the quality of their appearance. When a single tooth stands out, it both draws attention to itself and causes concerns about poor smile symmetry. While these issues can sometimes be linked to oral health trouble, this is not always the case. If you do not need restorative dental work to address a problem, you can explore more conservative cosmetic dental services. A dental bonding procedure can hide different flaws without the need to place permanent restorations, and with only minimal overall changes, making it an exciting treatment option for those who want to see results in a short time, and with less involved care.
Planning Your Personalized Dental Bonding Procedure
A dental bonding treatment relies on a special resin substance that is biocompatible and durable after hardening. The material can adhere to your enamel to provide lasting support, and it can offer lasting changes. The material is directly applied to teeth that look undersized, discolored, damaged, or flawed in any other ways. Depending on how many teeth you want restored, this can lead to positive results after just one visit to our practice!
What Are Your Other Options For Cosmetic Dental Work?
There are different solutions we can recommend that target different concerns that patients have. There are options such as teeth whitening treatment to fight enamel stains, or the option of straightening teeth with discreet clear aligners. You also have the option of restoring teeth with porcelain veneers. These durable, thin shells require more time and preparatory work than dental bonding, but they can have lasting value thanks to their greater durability.
Talk To Your Sheridan, WY Dentist About Dental Bonding Treatment
Through dental bonding work, our practice can make many beneficial changes to teeth that look unsightly or out of place with your smile. This service is capable of hiding discoloration, dental damage, and naturally occurring problems in as little as one visit. By providing this and other cosmetic treatments as options for our patients, we can help deliver exciting overall improvements that raise your confidence in how you look! If you would like to find out more, reach out to Grinnell Street Dental at our location in Sheridan, WY at 307-672-7567.