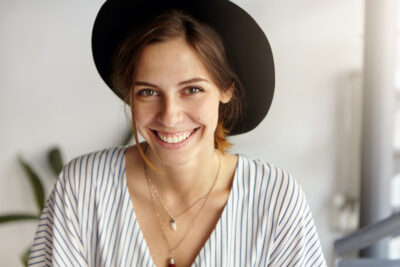 The right approach to improving your smile may take less time, and less work, than you imagine. At our Sheridan, WY dentist's office, we can provide effective treatments for embarrassing issues with the shape, size, and color of teeth that make people embarrassed. A cosmetic bonding treatment covers up different issues without the need to place permanent restorations. By making changes through the conservative application of a composite material that forms a permanent bond with your tooth structure, we can offer lasting improvements with minimal changes. Of course, this is not your only option for cosmetic treatment—we can help you explore your options and see what approach might be the right one for you.
A "Small" Problem With Your Smile Can Attract Unwanted Attention
A seemingly "minor" problem with your smile is all that it can take to rob you of confidence in the way that you look. Poor spacing, an awkward blemish or physical injury, or a naturally occurring issue with tooth shape and size can hurt your appearance. Fortunately, it is often possible to address these issues while only performing careful, conservative treatments that preserve your enamel and take little time. Through cosmetic bonding treatment, we can cover up an array of flaws without the need for a permanent restoration, and often without the need for more than one appointment.
Planning A Cosmetic Bonding Procedure
Based on what your current goals are for cosmetic dental treatment, we can provide services that offer to help you. By providing you with the option of tooth bonding treatment, we can proceed with care that only takes one appointment and does not require a permanent restoration. Through the careful application of a composite resin material, we can effectively cover up blemishes, dental damage, and other issues that make you unhappy with your appearance. Once this is done, you can show off a more symmetrical, attractive smile, one that no longer has conspicuous issues that hold it back from looking its best.
Discussing Your Other Options For Cosmetic Treatment
We are happy to help you understand what cosmetic treatment options are available to you. We do have the option of treating your smile with custom porcelain veneers that cover up discoloration, dental damage, and concerns about tooth shape, size, and position. While these take more preparatory work than bonding treatments, they offer more durability, making your improved smile easier for you to preserve.
Talk To Your Sheridan, WY Dentist About Cosmetic Bonding Treatment
Through a cosmetic tooth bonding treatment, our practice can help you deal with different smile concerns while only making minimal changes to your appearance. If you have questions or would like to learn more about this and other services that we offer, reach out to Grinnell Street Dental at our location in Sheridan, WY at 307-672-7567.