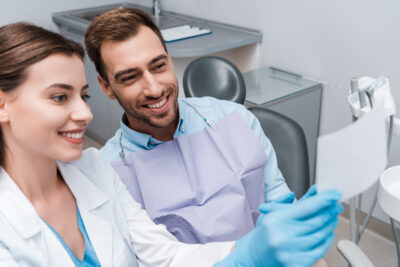 The right dental work for active oral health issues can provide several key advantages. You can be eager to seek care that will preserve your smile, as well as long-term support for a vulnerable tooth. We can address your needs for lasting, lifelike treatment with dental crowns provided at our Sheridan, WY dentist's office. Something else we can do is shorten your treatment time! While many practices will ask patients to come in for two separate appointments in order to have teeth restored with custom crowns, we can shorten care to one appointment. This is thanks to CEREC technology, which gives us everything that we require to design, produce, and place crowns in-house.
Can A Same-Day Crown Really Keep My Tooth Safe?
A same-day dental crown can offer long-term value even as it shortens your treatment time. This is important, because your tooth will require permanent protection when it is harmed by a cavity or injury. CEREC restorations are made with a ceramic substance that is strong as well as lifelike. Once in position, you can count on yours to remain secure, and you can rely on it to preserve your bite function just as it preserves your appearance.
Arranging Treatment For A Potentially Serious Oral Health Issue
When you have a potentially serious issue with your oral health, we will provide a careful evaluation before moving forward with care. Our goal is to provide the most conservative care we can while keeping a tooth safe. For those that are not treatable with dental fillings, crowns can help. To place CEREC crowns, we use CAD/CAM technology to digitally capture measurements of teeth, design restorations, and produce the restoration needed on-site. Once this work is done, we can put your restoration in place!
Keep Up With Regular Services To Prevent Advanced Dental Decay
If you want to avoid future problems that require crowns or fillings, be consistent about routine oral health appointments. When you regularly schedule these visits, you have protection against advanced decay, as problems can be caught early. Cleanings and guidance on at-home care can further protect you from harm.
Talk To Your Sheridan, WY Dentist About Receiving A Same-Day Crown!
With a custom dental crown, we can see to it that your smile is preserved, and that your problem tooth has lasting protection. Because we have the technology we need to offer these restorations in just one appointment, we can make sure your care is convenient as well as positive! We are happy to discuss any interest that you have in cosmetic, preventive, or restorative care. If you would like to find out more about how we can support you, reach out to Grinnell Street Dental in Sheridan, WY at 307-672-7567.