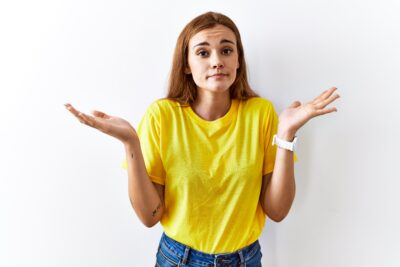 It only takes a small change to your tooth structure to create a glaring and embarrassing flaw. Unfortunately, that flaw can be a permanent one, which means you can remain self-conscious about how you look until you arrange treatment to address the matter. Our Sheridan, WY dentist's office is prepared to help patients take on different concerns about the way they look. If you are frustrated because a dental injury left you with a chipped tooth, we can discuss discreet and conservative cosmetic care to address the problem. Through dental bonding work, we can have the matter addressed in as little as one appointment!
Are You Tired Of Letting Your Chipped Tooth Embarrass You?
Even a small change in a tooth's appearance can become a serious issue. The damage to your enamel can create a flaw, something that causes the tooth to stand out for the wrong reasons. Until you do something about this, you can remain self-conscious about how you look. Rather than continue to feel embarrassment over your appearance, you can talk to us about what cosmetic dentistry can do to help. You can be surprised at how little it takes to make a beneficial change to your appearance. One way we can help is by providing a dental bonding procedure, which can reshape a tooth without the use of a permanent restoration.
Using A Dental Bonding Procedure To Positively Change Your Smile
Through dental bonding services, we are able to carefully change a tooth's shape, size, and color without the use of a veneer or crown. Because we do not have to use a permanent restoration, we can produce results in as little as one appointment. The process depends on the use of a composite resin substance that is applied directly to the enamel. During the application process, we can make sure to shape this material so that your tooth appears natural, and so that damage is no longer visible. Once it hardens, the resin can provide a remarkable match for your enamel, and you can be free from worries over a chip in your tooth.
Why Your Damaged Tooth Might Benefit From A Dental Crown
It may take more than just a discreet cosmetic treatment to fully resolve problems with a chipped tooth. If we have concerns about the integrity of your tooth and bite function, we can recommend that you receive a dental crown for support. The good news is that we use CEREC technology and can have your crown ready for you in just one appointment!
Talk To Your Sheridan, WY Dentist About Dental Bonding Treatment!
Through dental bonding work, we can carefully and conservatively reshape teeth to restore their appearances. If you are interested in finding out more, reach out to Grinnell Street Dental at our location in Sheridan, WY at 307-672-7567.