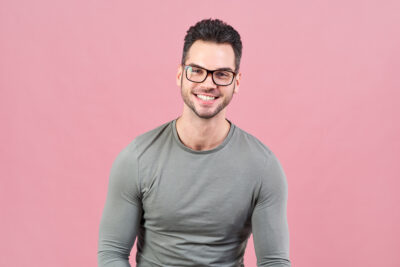 Once you chip your tooth, you can feel like you have permanently ruined your smile. Unfortunately, dental injuries can leave us with lasting flaws that hurt the way we look. The good news is that these flaws can be treated through surprisingly conservative cosmetic services! At our Sheridan, WY dentist's office, we can recommend that you undergo care in the form of tooth bonding treatment to hide chips, cracks, or any other flaws with your appearance. This approach makes improvements without the need to place permanent restorations, so it requires less time and fewer overall changes to your enamel to complete.
Are You Embarrassed By A Chipped Tooth?
It can be difficult to hide your embarrassment when you have a visible chip in a tooth. This one flaw can change the appearance of your smile drastically by taking away its symmetry, making the problem harder for others to ignore. It can be frustrating to think that your only option for treatment is one that will take considerable time or make many changes to your enamel. Fortunately, you can plan a tooth bonding treatment that minimizes corrective work and delivers results in as little as one visit!
Planning Your Bonding Procedure
A dental bonding treatment relies on a resin material to cover flaws like chips, cracks, discoloration, and more. The material can be applied directly to the surface of your enamel, which is then carefully worked in to hide problems and make sure that your tooth is a good fit for your appearance. The substance will bond t your enamel as it hardens, which provides long-term security and lasting esthetic benefits.
What Else Can I Do To Change How I Look When I Smile?
If you are interested in improving your smile, know that there are several treatment options that can address injuries and other issues. Porcelain veneers are capable of hiding flaws, as they completely cover the front surfaces of teeth. They can address discoloration, damage, spacing problems, and other issues, and they offer a more durable solution than bonding work, making it easier to preserve changes. When injuries are more serious, we can use CEREC technology to restore teeth with lifelike crowns that are ready in just one visit.
Talk To Your Sheridan, WY Dentist About Tooth Bonding Treatment
You can find that the right solution for a dental injury is surprisingly conservative. A tooth bonding treatment can deliver results that you are happy to show off in as little as one appointment. Through this procedure, we can take on issues with the shape, size, and color of a tooth that stands out, making this an effective solution in different circumstances! If you would like to find out more, please call Grinnell Street Dental in Sheridan, WY at 307-672-7567.