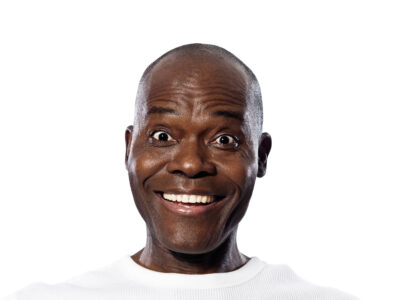 There are different reasons why people find themselves embarrassed by their appearance. If you have problems with cold sores, you can go through periods of time where you feel the need to hide your smile. Unfortunately, these sores can be more than just a cosmetic issue, as they can become painful, and some can even become infected, which can create additional concerns for you. What can you do to make sure that they are dealt with properly and not a problem for your daily life? At our Sheridan, WY dentist's office, we can recommend that you undergo laser treatment when you have a cold sore that is beginning to form. We can stop its eruption by fighting the bacteria responsible. This can preserve your smile, prevent a potential infection, and generally improve your quality of life!
Do Cold Sores Hurt Your Quality Of Life?
It can be stressful to live with the knowledge that a cold sore could form and disrupt both your appearance and health. They can be uncomfortable and embarrassing, and when one becomes infected, it can turn into a drawn out issue. Rather than feel resigned to this problem, you can talk to your dentist about an effective solution for cold sores. Because we rely on laser tools to tend to the matter, the care you receive can require less time and effort than you anticipate, and it can be comfortable enough to make local anesthetic unnecessary.
Using Laser Tools To Address Cold Sores
With a laser tool designed to work on soft tissues, we can actually target the bacteria that are responsible for your cold sore's formation. Addressing the virus that causes sores to form can shorten your time with a sore and prevent more serious problems from its eruption or infection. You can even lower your risk for having sores in the same area because these microbes are treated in this way.
Are There Other Cosmetic Issues That Affect Your Smile? We Can Help!
Cosmetic dentistry can take on many different problems with the way you look. With just one procedure, we are able to address discoloration, dental damage, and even problems with teeth spacing, shape, and size. Porcelain veneers can do this in just two appointments. If you prefer to arrange a dental bonding procedure, we may be able to complete your care in as little as one visit!
Talk To Your Sheridan, WY Dentist About Laser Treatment For Your Cold Sores!
To address problems with your cold sores, your Sheridan dentist can rely on laser technology to target the bacteria that cause them to form. This is a solution that can prevent the eruption of an active sore, hasten your recovery, and lower your risk for both infection and the future formation of a problem at the same site. If you would like to find out more about how our practice can help you, reach out to Grinnell Street Dental at our location in Sheridan, WY at 307-672-7567.